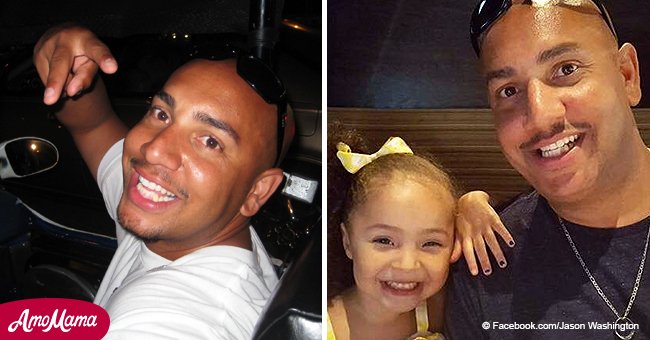 Navy veteran and father of three shot by police while trying to break up a fight
The dead veteran, reported to be African American, had a permit for carrying a concealed weapon and was a licensed gun owner. An eyewitness managed to record the incident on her mobile phone.
Jason Erik Washington, 45, was killed by Portland State University officers in the early hours of June 28 outside a sports bar on campus.
Oregon Public Broadcasting reported that Washington, a U.S. Postal Service worker in Portland, was married with three children and a grandchild.
Witness accounts differ over what exactly happened, but footage taken showed that Washington was given minimal warning before being shot. Read more on our Twitter account @amomama_usa.
Keyaira Smith, who recorded the event on her phone, reportedly told the OPB that Washington was not part of the fight.
She said that the Navy veteran was being a good Samaritan and trying to break up a fight between two people when his gun dropped from its holster during the scuffle.
Smith went on to say that Washington was trying to retrieve his gun when one of the two campus security officers at the scene noticed and shot at him.
Both the officers have been put on paid leave for now, and the incident is currently being investigated by multiple agencies.
This incident has brought to light how potentially hazardous it is for campus security officials to carry guns while on campus patrol.
In 2014, the Portland State University board voted to allow its security officials to be armed and this appears to have been a contentious issue ever since.
The Portland State University Students Union voiced the student body's opinion on their Facebook page, standing firmly against the arming of campus security officers.
University officials are currently preparing for any legal consequences of Friday's event and held a closed-door executive session hours after the incident, reportedly with very little knowledge of the incident.
Please fill in your e-mail so we can share with you our top stories!