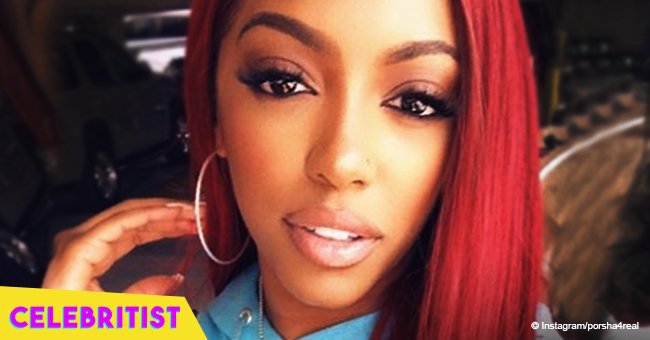 Porsha Williams stuns in orange and blue bikini amid rumors she's dating rich businessman

Porsha Williams is reporetdly in-love with her new businessman boyfriend, and as if to impress her new love, she sported a stunning orange and blue bikini which flaunted her gorgeous physique which she posted on Instagram.
Porsha has been hinting that she is in-love with someone new in her life, after speaking up about how close she was to giving up on love just earlier this month. After some digging and tattoo matching by Celebrity Insider, they discovered the man to be Dennis Mckinley, a successful businessman.
The "Real Housewives of Atlanta" star previously joked around about being a single cat lady for the rest of her life prior to meeting the mystery man.
During a hosting, she joked around saying:
"And that's how it happens, it's always when you're not looking anymore. It's when you go ahead and give up … I stopped looking, and he arrived. I gave up, honey, and bought cats online. They on the way, Ima have to cancel the order. I was ready to just let it go."
The housewife has posted numerous videos and photos mentioning her new love, even including a part of his tattoed arm in one of her birthday posts thanking him for the special food she ate during her birthday celebration.
Additionally, Porsha dyed her hair red after usually being black or blonde, noting that "He said he likes it red.".
The reality TV star has also been signing many of her posts with #DM, which allegedly stands for Dennis McKinley.
While Dennis' Instagram is set to private, its profile states that he has businesses throughout Detroit and Atlanta, including "The Original Hot Dog Factory", "Cru Hookah Lounge", and "Daydream Hookah Lounge".
Dennis also included a website in his Instagram bio, describing his company by saying:
"We look for entrepreneurs with great ideas/who are in idea phase/early stage growth & in industries with heavy competition that can be disrupted simply."
The man clearly knows his priorities as a boss, and he and Porsha are definitely good for each other as she is a boss herself.
Please fill in your e-mail so we can share with you our top stories!