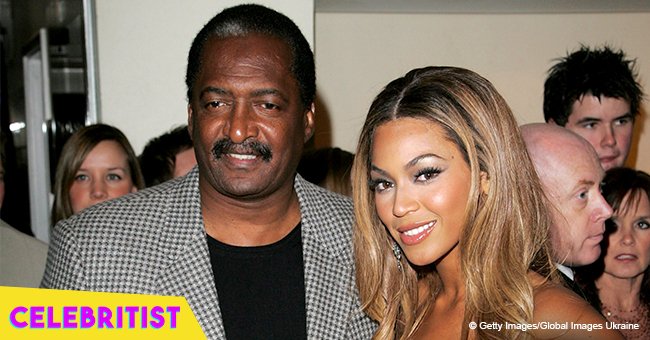 Beyoncé's dad shares video of his secret wedding to younger wife on their 5th anniversary
Mathew Knowles, Beyoncé's father, took to Instagram to share a video with a compilation of photos taken during his wedding ceremony next to his younger wife.
The first image of the video showed Mathew wearing a black suit with white shirt and a white tie. Right next to him, there was his then-bride-to-be Gena Charmaine Avery, who put on a beautiful white wedding dress with a deep neckline and semi-sheer details.
For the second photo, the couple appeared in the middle of the dance floor in what seemed to be their first dance. Both of them were very close to each other while some guests were behind them.
In the third and final photo, the couple was posing in front of a white background while Dr. Juanita Bynum, one of their friends, were in the middle of them.
For the caption, Mathew only wrote the date when those photos had been taken: June 30, 2013. Even though the images were cute, one of the most shocking aspects of the post was that it represented the first public photos of the secret wedding.
Only one day before that, Mathew uploaded a video to his Instagram account where he revealed that he and his wife would go to their 'secret location' to renew their vows.
The 66-year-old man took his time to address all those people who believed their relationship wouldn't last longer than 'six months' by saying that they were still together after five years of marriage.
One of the principal reasons that made people think that they wouldn't be together for long is their age gap. When they got married, Mathew was 61 years old while Gena was 48 years old.
As I Love Old School Music reported, neither Beyoncé nor Solange, Mathew's daughters, were present at the ceremony. Both of them told their father that they had prior engagements they couldn't break.
Mathew and Gena's wedding vows renewal took place only months after Beyoncé and Jay-Z did the same in a secret ceremony which photos were shared during a concert in June.
Please fill in your e-mail so we can share with you our top stories!