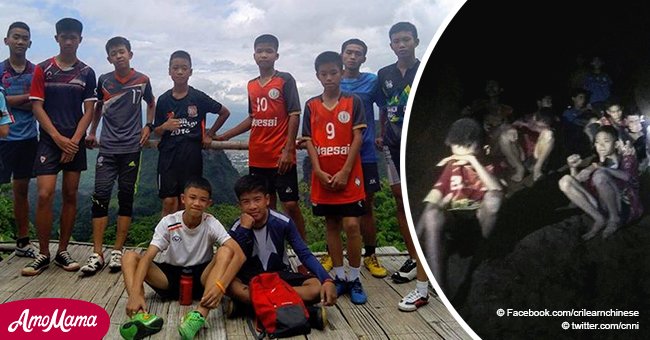 Here's why it will take a long time to rescue trapped soccer team from cave

Relief spread through the nation when the missing soccer team and their coach was found in a cave system, safe and sound. But they cannot be rescued just yet.
Even though the team does not appear to have any severe injuries, CNN reported that they are not out of danger yet and remain stuck more than 2 km into the cave.
The 12 boys, aged 11 to 16, and their coach went missing on June 23. They were trapped by monsoon floods and were forced deeper into the Tham Luang caves in Thailand.
The story is still developing. Follow our official Twitter page, AmoMama USA, for the latest updates.
Search parties and divers found their belongings the following day, deep within the cave, and the search continued while a chamber in the cave's interior was transformed into an operations center.
It took the diving teams more than nine days to locate the boys because they had to navigate difficult terrain through the confined passages and dangerous waters.
One of the rescuers of the US National Cave Rescue Mission, Anmar Mirza, told ABC News that remaining in place might be safest options for the boys at this stage.
"Cave diving is a very technical skill, and it's extremely dangerous, especially for an untrained diver. So they may end up being better off trying to supply them in the cave until they can be gotten out by other means."
Anmar Mirza, ABC News, July 3, 2018.
A phone line will be installed so the boys can communicate with their loved ones, and rescue teams will supply the stranded group with food, water, and medicine.
If the flood waters subside, another entrance might be discovered. Failing that, the boys may need to swim out, and rescuers will train them to use the diving equipment.
Other options are being investigated as well, and every precaution will be taken to ensure their safety and to reunite them with their loved ones.
Please fill in your e-mail so we can share with you our top stories!