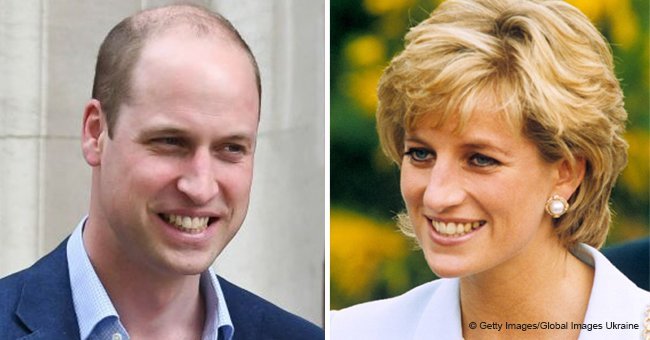 Sweet promise little Prince William gave to Diana after parents' divorce
Prince William once promised his late mother, Princess Diana, that he would return her Royal title in the future once he became the King.
The revelation came from the Princess' former butler, Paul Burrell, who detailed the event in his book, A Royal Duty.
The book explained that William made the promise when he was 14 years of age to comfort her mother, who was grieved by the loss of her title.
The New York Times reported that following the bitter divorce between Princess Diana and Prince Charles, the layers negotiated matters related to money and access.
But it was her royal title which became the subject of most bitter disagreement between the couple.
The divorce was a four-year-long procedure, which was finalized in August 1996. It is believed that Diana wanted to keep the styling 'Her Royal Highness' as the mother of the future heir to the throne.
Follow us on Twitter to learn more!
The source reported that even Queen Elizabeth had agreed to the condition. However, Prince Charles was insistent upon denying Diana the privilege
Even after the loss of her royal title, she would remain a member of the British nobility but she would have to curtsey to her own children as well as Charles. She also lost her formal connection to the Royal family.
Prince William, the eldest son of the Royal couple, was studying at Eton College at the time. In an effort of comforting his distressed mother, William sat with her one night, put his arms around her, and made the promise.
"Don't worry, Mummy. I will give it back to you one day when I am King,"' said William, as per Burrell's writings in his book.
Unfortunately, only a year later, Princess Diana passed away in a tragic car crash on August 31, 1997, an event that has had a great impact upon the lives of her children.
This past July 1 marked what would have been Princess Diana's 57th birthday.
Prince William and Prince Harry continue to honor her mother's legacy. William has stated on many occasions that she still missed his mother every day, even two decades after her death.
They spoke fondly about their mother even during an interview last year which marked the 20th anniversary of her untimely death, according to Express.
The princes talked about Diana's wicked sense of humor, especially regarding the outfit choices for her children.
Prince Harry told, "I would love to ask her now because I genuinely think she got satisfaction out of dressing myself and William up in the most bizarre outfits."
The sons also admitted that Diana was a "fun" parent, who motto was, "You can be as naughty as you want, just don't get caught."
Prince William was only 15 years old and Prince Harry was 12 years old when their mother was killed in the car crash.
Please fill in your e-mail so we can share with you our top stories!