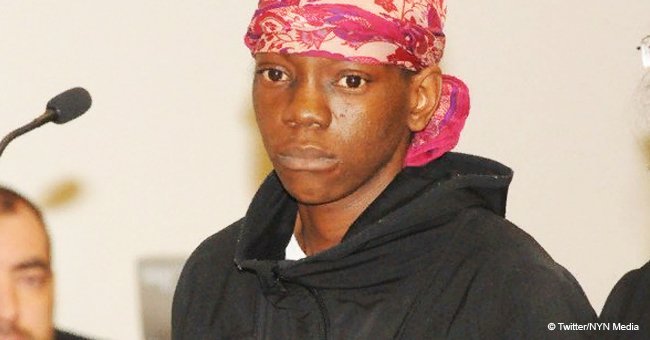 'Monster' mother charged with death of 5-month-old son
'Monster' mom Joann McLeod is facing multiple charges after she slammed her 5-month-old baby son into a wall – which led to his death - in her Bronx home.
McLeod was arrested for murder and manslaughter charges, according to prosecutors on July 2nd. Reports revealed that the 30-year-old mother is a synthetic marijuana user.
On June 4th, McLeod allegedly shook baby Raymond Porfil's body and slammed his head against a wall multiple times in their apartment in the Bronx.
Prosecutors revealed that McLeod's actions led to her baby's fractured skull.
To make matters worse, she did not give her son the medical attention he needed for more than an hour. In fact, according to the Daily News, McLeod even left Raymond in the apartment, all alone in his crib laying lifeless.
For more updates about the case, follow us on Twitter at AmoMama USA
The police found the baby in his crib at around 10 a.m. in McLeod's 13th-floor Bronx River Houses apartment in Soundview.
The medics immediately took the baby to St. Barnabas Hospital, where he was declared dead. At the time, the medical examiner's office ruled the baby as a homicide victim.
Bronx District Attorney Darcel Clark said, "This infant suffered grievous head injuries, allegedly inflicted by his mother. We will get justice for this innocent life that was taken too soon."
In 2010, the city's Administration for Child Services took away McLeod's three older children. The department also conducted an investigation against Raymond's mother even before his death.
The ACS got a complaint that alleged McLeod of neglecting Raymond and Ray Jasmine, McLeod's daughter who is 16-month-old.
The suspect was also accused of being addicted to illegal substances. Reports suggested that she mostly indulges herself with synthetic marijuana known as K2.
Raymond's father, Raymond Porfil Sr., revealed that McLeod would smoke the drug behind his back and sometimes she would do it wither her children inside the same room at the apartment.
During the jailhouse interview, McLeod claimed she was innocent and blamed Profil Sr. for the incident.
Speaking to the Daily News, Profil Sr. claimed that he was in a drug rehab program and wasn't living in the apartment at the time of his son's death.
McLeod was arrested on June 11th without bail. She is set to face the Bronx Supreme Court on October 2, 2018.
Please fill in your e-mail so we can share with you our top stories!