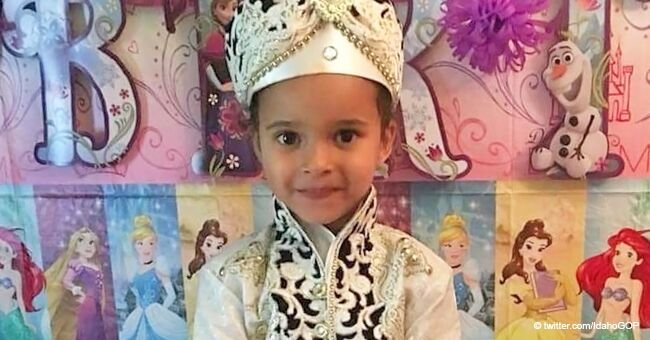 3-year-old girl dies after being stabbed at her birthday party
A 3-year-old girl who was among nine people stabbed at her birthday party in Idaho over the weekend has died from her injuries.
The girl was celebrating her birthday in Boise on Saturday, June 30, when a man who had recently been ejected from the apartment complex returned and came upon the toddler's outdoor party just a few doors down from where he had been staying.
The little girl was one of six children injured in the attack. Of the remaining eight victims, one child was treated and released from the hospital, and seven others are still in the hospital, many with serious or critical injuries.
Police said they responded to a call shortly before 9 p.m. Saturday, local time, about a knife-wielding man at an apartment complex. Within five minutes, officers arrived and took a suspect into custody, as reported by KTVB.
Timmy Kinner, of Los Angeles, was arrested and charged with nine counts of aggravated battery and six counts of injury to a child. Police said they had not yet identified a motive
According to NBC News, three of the stabbing victims were adults, the others children including the three-year-old girl who died, two four-year-olds, a six-year-old, an eight-year-old and a 12-year-old.
They are all from different continents, coming from war-torn countries like Syria, Iraq, and Ethiopia, and gathered that night to celebrate the little girl's birthday. Read more on our Twitter account @amomama_usa
Kinner is American, and the victims are members of refugee families. However, Boise Police Chief William Bones said the evidence does not suggest the attack was a hate crime.
All of the victims were hospitalized in Boise; one child was later flown to a Salt Lake City hospital. The extent of the victims' physical injuries varied, but some will be life-altering, Bones said.
The 30-year-old, who is being held without bond, said he wanted to represent himself in court. But the judge ordered that he be appointed a public defender anyway.
Boise Mayor Dave Bieter said, in a statement, that he was "heartbroken" to learn of the child's death. "The thought of a happy occasion like a child's birthday party being turned into the darkest of sorrows in such a vicious way is almost unfathomable."
Please fill in your e-mail so we can share with you our top stories!