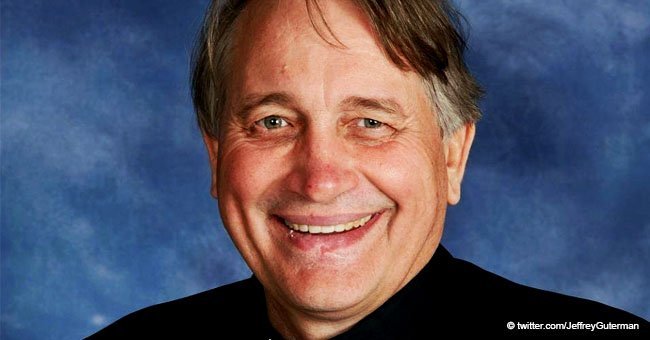 Priest kicks grieving funeral goers out of church – casket and all

A funeral ceremony attended by over 200 people in Maryland was abruptly dismissed by the priest Rev. Michael Briese in a fit of anger after someone bumped into the church chalice.
Last week, a group of family and friends gathered at St. Mary Catholic Church in Charlotte Hall to attend the funeral mass for a beloved 54-year-old woman named Agnes Hicks.
As reported by Huffington Post, the ceremony took an unprecedented turn when one of the guests accidentally brushed against a chalice, causing it to topple.
Although it seemed like an unintended incident, to the surprise of the attendees, the damage caused to the chalice angered Rev. Briese, and he called the mass off.
Read more about similar stories on our Twitter account @amomama_usa
Shanice Chisely, the daughter of the deceased, reportedly shared that the priest furiously demanded that all the guests step out of the hall immediately.
Chisely also stated that Rev. Briese treated her mother's corpse with disrespect, ordering to get 'that thing' away from the church.
The grieving daughter added that the scene was unlike anything she had seen before and the entire episode was saddening.
The deceased woman's brother, Larry Hicks, also expressed his shock and pain over the priest's actions.
He stated that Rev. Briese's reaction was unwarranted, and watching his departed sister being denied her final rest and being shunted out was a deeply hurtful experience.
After dismissing the crowd, the priest completed the last rites at a nearby funeral home.
After the debacle, he also expressed his regret and apologized via an editorial letter written to the local newspaper, The Enterprise.
Rev. Briese explained that he lost his temper momentarily, which triggered an aggressive response. He asserted that he regretted mistreating the people who had gathered under his trust.
Rev, Briese's action was also condemned by the Secretary of Ministerial Leadership of the Archdiocese of Washington, the Most Rev. Michael Fisher.
Rev. Fisher stated that the priest's actions did not reflect the Catholic Church's principle of respecting human dignity.
Please fill in your e-mail so we can share with you our top stories!