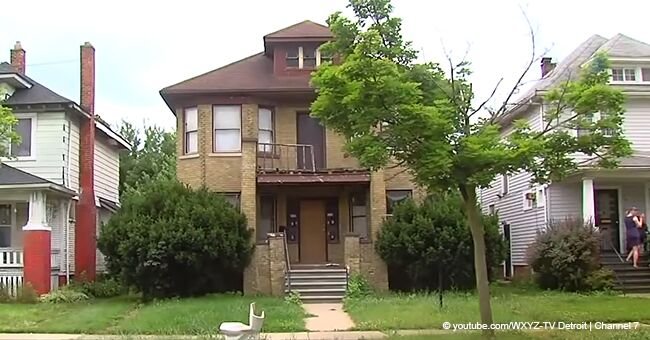 Grieving mother found living with dead daughter's body in her home for 8 months

The woman's 47-year-old daughter died last November, and her mother has been keeping her inside the home ever since.
A 65-year-old woman was found to living with the body of her adult daughter in a house on Detroit's west side likely for months.
According to a Fox 2 Detroit report, he daughter, who has been dead since November, was found covered in blankets. Neighbors said that the grieving mother didn't want to let go of her child.
Neighbors said the woman's daughter had health problems; however, the death is still being investigated by a medical examiner, as reported by NY Post.
A Detroit police Officer, Dan Donakowski, said that the mother went to a police precinct and told officers that her daughter had died. Officers went to the home on Seebaldt Street and found the woman's body.
As an investigation continues, Donakowski said the Wayne County Medical Examiner must determine a cause of death, as well as when the woman died. No names have been released, no one has been arrested and no charges have been filed.
The woman told police her 47-year-old daughter died of natural causes back in November, but she couldn't bear to part with her. –that is why she kept the body at the house for months.
Nearby residents were shocked by the macabre revelation. 'There was never a smell. Never,' one man familiar with the family said. Read more on our Twitter account @amomama_usa.
According to Michigan's Public Health Code, failing to report a death to law enforcement is a crime. It is a misdemeanor with a punishment of imprisonment of no more than one year or a fine up to $1,000.
This comes after at least two similar cases this year in Michigan. In April, police said a Warren woman had been living with a 68-year-old man's decomposing body for several months without leaving the house or alerting authorities.
Please fill in your e-mail so we can share with you our top stories!