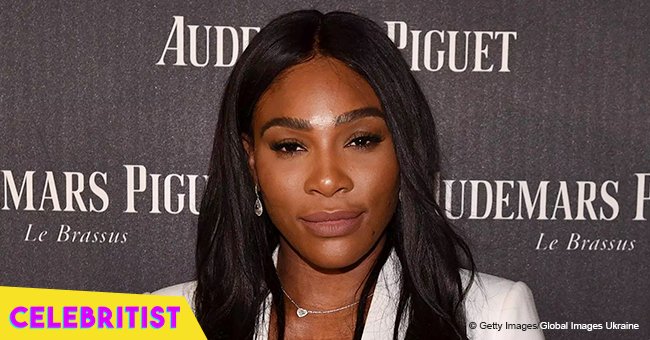 Serena Williams gets emotional after revealing decision to stop breastfeeding daughter Olympia
The Tennis superstar Serena Williams is back in Wimbledon after being gone for a while due to her pregnancy, and during one of her pre-game conferences, she opened up about her decision to stop breastfeeding her first daughter Olympia Ohanian.
Prior to her Wimbledon match against Arantxa Rus, Serena Williams shared with the press that she has officially decided to stop breastfeeding her 10-month-old daughter.
As previously reported by Madamenoire, the room was meant to be a news conference at Wimbledon, dedicated to her decision of participating in the prestigious tennis event after being away for quite some time due other pregnancy. Because of that premise, a few minutes of the news conference were dedicated to a couple of female journalists asking about the benefits of breastfeeding.
The 36-year-old first-time mom shared that she had previously wanted to stop breastfeeding in January, but her plans changed after she realised she could still do it for a couple more months.
"Then January became March. March became April, and I was still breastfeeding. And for me, it was really important to make it to three months, and then it was important to make it to four months. And then I was like, 'Okay, I can do six months'."
However, while she was breastfeeding, she realised that the drastic weightless that mothers claim to experience was not happening to her.
"I was vegan, I didn't eat sugar … and I wasn't at the weight I would've been had I not [breastfed]. What I've learned through the experience [is] every body is different, every person is different, every physical body is different. For my body, it didn't work, no matter how much I worked out, no matter how much I did."
Don't get it twisted though, as Serena quit breastfeeding because she felt it was time, and not because she was getting bothered with her weight. Getting more personal about the whole ordeal, the tennis champion shared that she actually held Olympia in her arms and prayed with her while explaining that she was going to stop breastfeeding her.
"I cried a little bit. Not as much as I thought I would. And she was fine. She was totally fine. It was the strangest thing, and I just learned from that experience, every physical body is different. After that, I literally lost 10 pounds in a week."
Now, Serena Williams is ready to claim her eighth Wimbledon title, with her little Olympia and her husband Alexis supporting her from the sidelines.
Please fill in your e-mail so we can share with you our top stories!