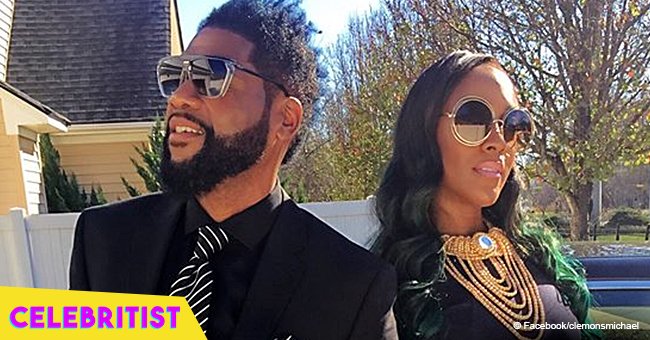 Coko and estranged husband share photos of their grown-up son who looks more like mom

TV personality Cheryl Clemons, best known as Coko, took to Instagram to share photos and videos of her son, whose physical features are very similar to hers.
One of Coko's posts portrayed herself wearing a striking lipstick next to her son Jaylon Clemons. In it, she was saying the things that she and Jaylon would do for the night. After that, Coko was portrayed getting onstage for a presentation.
In the caption, the singer admitted that it was just a glimpse of what she and Jaylon had done during the weekend and that they always have fun whenever they go out together.
As soon as she uploaded that video, her fans and followers took to the comment section to share their thoughts.
One of them was Instagram user Michele Rogers, who admitted that the fact that Jaylon was smart and handsome was a blessing and that Coko had done an exceptional job.
That image was shared a couple of days after the proud mother uploaded another one showing Jaylon resting on a bed while using a computer. In the caption, Coko admitted that her son would be traveling with her during the weekend.
Coko is not the only member of the family who has shared photos of Jaylon as Mike 'Big Mike' Clemons, the boy's father, has done the same several times in the past.
In June, the proud father took to Instagram to portray Jaylon using a bank card to pay for something. In the caption, Mike revealed that he was co-parenting his son and trying to teach him what a man does.
Later, Mike uploaded another image portraying Jaylon inside a car while placing one hand on the wheel and looking at the camera. Mike wrote in the caption that he was ready for Jaylon to drive him around every time he picked him up.
In February this year, Coko used her blog to announce that she and Mike were getting divorced after 15 years of marriage. The singer admitted that even though they thought they would be together forever, things don't always work out the way people hope.
'After 15 years of marriage, my husband and I have decided to call it quits. Our fairytale has come to an end. I'll definitely miss him! But life goes on, and I have to make the best of it,' said Coko.
Please fill in your e-mail so we can share with you our top stories!