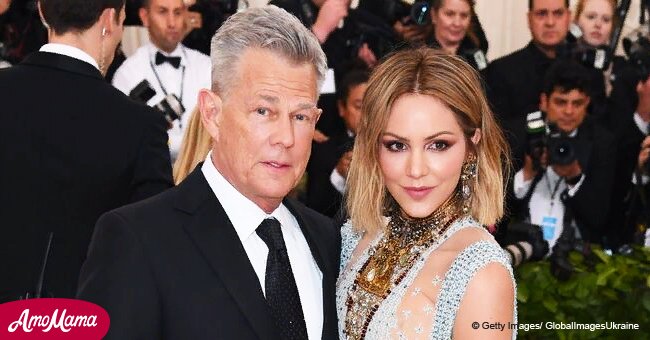 Unexpected role David Foster played at Katherine McPhee's first wedding
The couple just shared their happy engagement news, but they actually have a connection from the actress' first wedding a decade ago.
Katharine McPhee and David Foster have been linked to one another since November 2017, when his daughters spoke to the media saying they believed the pair were dating. A month later, they were spotted together in Paris.
Now, just months after they started dating the couple have announced that they are getting married.
This will be Foster's fifth marriage, and McPhee's second marriage.
In 2008, McPhee married Nick Cokas. On that occasion, Foster was actually in attendance at the wedding, and has been spotted in the background of one of the photos playing the piano while McPhee serenaded her new husband.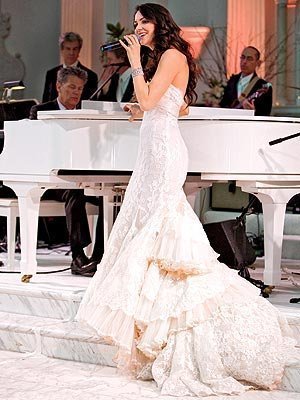 Source: People/Joe Buissink
The music producer was accompanying McPhee for a special rendition of Unforgettable by Natalie Cole.
McPhee and Cokas were married for 6 years until 2014, when they announced their separation. Their divorce was finalized in 2016.
Foster was previously married to B.J. Cook, Rebecca Dyer, Linda Thompson and most recently, Yolanda Hadid. His divorce to Hadid was only finalized a month before his daughters linked him to McPhee.
The singer and actress took to Instagram to share her engagement news publicly, sharing a screenshot of texts with a friend.
Foster's daughters, Erin and Sara, shared with E! News that they are happy about the impending nuptials.
"We love Katharine McPhee. We love our dad. We want our dad to be happy. We don't care who he dates...don't really care how old they are," Sara said, while Erin added: ""Honestly, our friends in their twenties are trying to date him, so we're just proud of him for not doing that."
Foster and McPhee have a 34-year age difference between them, with Foster being 68 and his fiancee just 34 years old.
Please fill in your e-mail so we can share with you our top stories!