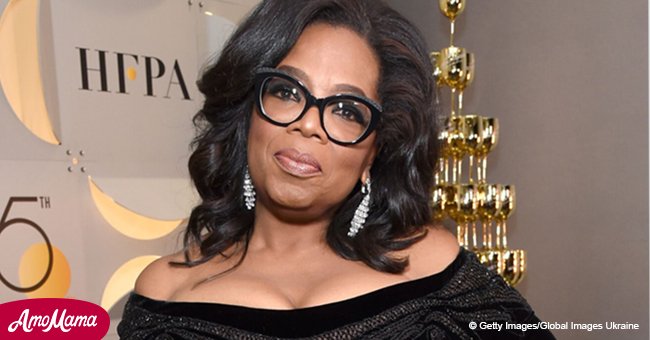 Oprah speaks out about the impossibility of her becoming a politician in 2020
Despite desperate cries from many fans asking her to put her name in the hat, the media mogul has declared that getting involved in politics and running for president is not for her.
Oprah Winfrey has been touted by many Democratic voters as a possible candidate for the next presidential elections in 2020. But now she has responded to those requests with an emphatic no.
Speaking to Vogue as the cover story for their August edition, Winfrey opened up about the possibility of her getting into politics when the elections roll around again, and explained why she isn't even considering it.
"In that political structure — all the non-truths, the [expletive], the [expletive], the nastiness, the backhanded backroom stuff that goes on — I feel like I could not exist," she said. "I would not be able to do it. It's not a clean business. It would kill me."
It's certainly not the first time Winfrey has said she has no intention of running for president. In February 2018, she told People Magazine that it would take "divine intervention from God" to convince her to run.
Even her long-tim partner Stedham Graham and her best friend Gayle King seemed to be encouraging her to consider the possibility of getting into politics.
"I had enough people, billionaires calling me, saying I can get you a billion dollars, I can run your campaign.And I went into prayer. God, if you think I'm supposed to run, you gotta tell me, and it has to be so clear that not even I can miss it," she said.
This comes just weeks after her inspirational speech at the Golden Globes, a speech which many felt made the talk show host a perfect option to run against the Republicans.
Shortly after she delivered her speech, "Oprah 2020" began trending on social media site Twitter.
Her passionate speech looked forward to a time when no woman would ever have to utter the words "me too."
She also weighed in on feminism in the wake of the Times Up movement.
"People talk about "these are such dark times," but what if we shift the paradigm? Because I see it differently,' she said. "I see, 'Isn't this remarkable that we're waking up?'"
Please fill in your e-mail so we can share with you our top stories!