La Toya Jackson pays touching tribute to her late father after funeral
La Toya Jackson marks her father's funeral with a heartfelt post amid the family drama that ensued during the solemn occasion. 
La Toya Jackson is still reeling from the death of her beloved father Joe Jackson, and she once again took to Instagram to pay tribute to him after his funeral.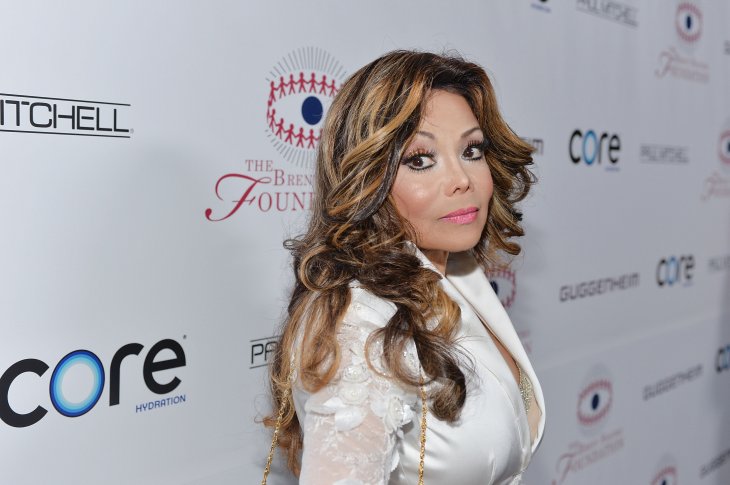 The 62-year-old shared a photo of herself with her late father revealing they had put him to rest in her caption. She also wrote, "We will miss you and we will always love you!!!" along with the hashtag "#RIPJoeJackson".
La Toya was one of the first in the family to announce her father's death posting a heartwarming message for her father who she was once estranged with. 
"I will always love you! You gave us strength, you disciplined us in your own way, you made us one of the most famous families in the world. I am extremely appreciative of that, I will never forget the last moments we spent together and how you told me how much you cared, how proud you were of me and how much you loved me! I am most grateful for that!"
"I will never forget when security and the nurses kept telling me you said my daughter La Toya is coming to visit me today, I want to look good for her, dress me up put my teeth in, it made me feel so good Joseph! I smiled and I cried all the way home. I love you! #RIP Joe Jackson."
The singer also posted a link to a YouTube video from 2013 where she's joined by her father in a business lunch discussing the death of her brother Michael Jackson. 
On Monday, the Jackson patriarch who died from pancreatic cancer on June 27, was laid to rest at Forest Lawn Memorial Park in Glendale, California, the same cemetery where his son Michael was buried.
The 89-year-old was survived by his wife, eight children, and multiple grandchildren. The funeral was attended by his daughter, singer Janet Jackson, among other family members. There was a luncheon after the service where the deceased's grandson Blanket (Michael's son), daughter La Toya and his wife Katherine were spotted.
A family quarrel reportedly ensued during the solemn occasion involving the King of Pop's daughter Paris Jackson and her aunt Janet. According to Radar Online, the younger Jackson gave her aunt the cold shoulder, upset at the 'Rhythm Nation' singer's neglect of her grandfather on his deathbed. The two were also previously reported to be fighting over who was going to pay for the funeral. 
Meanwhile, a slew of tributes surfaced on social media to mark Joe's funeral. Son Jackie shared a photo of himself helping out one of his young twin sons as he suited up
.
Michael Jackson's oldest son Prince also shared a photo on his Instagram story revealing his delayed flight back to Los Angeles. His sister Paris penned a long message while sharing a photo of her hand clutching her grandfather's. Joe's presence will definitely be missed by many.