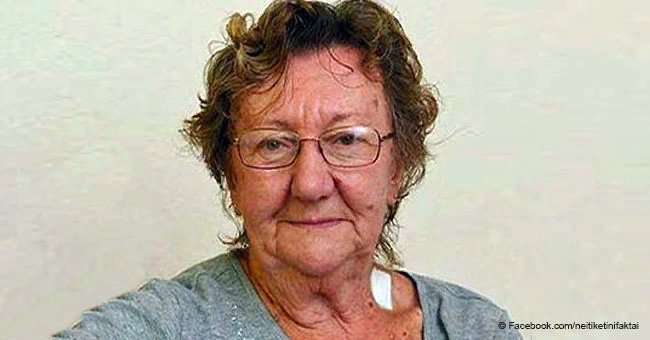 3 robbers thought elderly grandma was an easy target, but she bravely fought them off
77-year-old Winifred Peel showed remarkable fighting spirit when three muggers tried to rob her at the ATM.
According to God Updates, the muggers were later identified as Piper Dumitru, Florin Geblescu, and Felix Stoica. They noticed the elderly stepping out of the bank and assumed that she would be an easy target.
When Peel had logged in to the ATM with her bank card, one of the muggers attempted to shove her out of the way and withdraw the cash.
Surprisingly, Peel decided to show her stubborn nature and decided to fight back. Reportedly, she also goes to the gym several times a week, which probably gave her the strength to fight off the muggers.
She immediately grabbed 19-year-old Stoica by the collar and smashed his head into the ATM several times
Follow us on Twitter to learn more!
The remaining two robbers were probably shocked by this as it was the last thing they expected from the elderly lady.
The thieves, however, did manage to run away with Peel's money but they were soon brought to justice.
The CCTV footage recorded at the ATM machine helped the police authorities identify the three robbers. The footage was circulated and the culprits were soon arrested and put in jail.
The source also informed that the bank later refunded Peel's money right away and even sent her flowers.
"I'm pleased they've been locked up, or otherwise they would be looking for more people to rob who maybe wouldn't have been able to look after themselves like I was," Peel told the source.
Hearing her story was inspirational for many people. Facebook and social media users even expressed concern for her safety.
'God Bless this Granny! Glad she wasn't injured and that she got her money back!' Elizabeth Ann Crail wrote on Facebook.
Please fill in your e-mail so we can share with you our top stories!