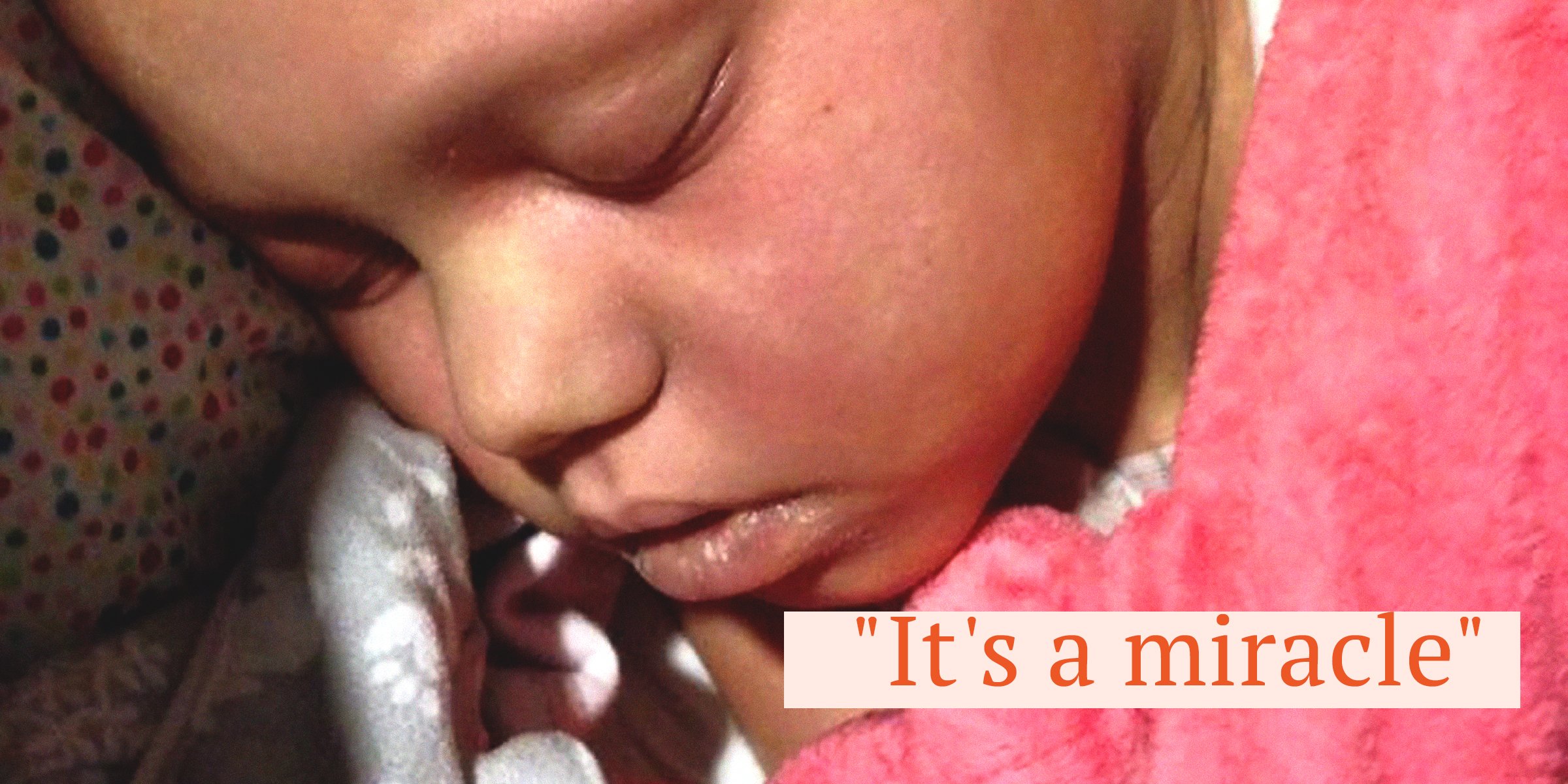 facebook.com/patty.furco
Parents Plan Funeral for 10-Year-Old Daughter – She Later Opens Her Eyes and Recovers Quickly
A Virginia couple had started preparing a funeral for their 10-year-old daughter, who suffered from a rare form of cancer. The doctors had given up when suddenly, the little girl opened her eyes and said she wanted to live.
Do you believe in miracles? Have you ever experienced something that changed your perception of life? Many people go through unbelievable events in their lives that make them start believing in miracles.
Events like these might include not having a single scratch on your body after getting into a deadly accident or returning to life after the doctors have given up. The latter happened with the girl in today's story.
THE SCARY DIAGNOSIS
Patty and Joe Furo were living a happy life with their three daughters, Abby, Maggie, and Emily, in their Virginia Beach, Virginia home when they received shocking news.
In 2011, their 4-year-old daughter, Abby, was diagnosed with a rare form of blood cancer. Their world came crashing down after the doctors told them their little one had a 20% chance of survival. Patty recalled:
"We were devastated. We were basically told that she was going to die. There was very little hope."
THE TREATMENT
Watching Abby go through excruciating chemotherapy sessions and intense radiation treatment took a toll on the Virginia couple. They had never thought their little one would have to go through so much pain.
Abby also underwent a bone marrow transplant that left her exhausted. After various treatments, Abby's hair had started to fall in patches, which wasn't the best sight for Patty and Joe. Patty said:
"We kept her surrounded by love because we knew at any moment we could lose her. There were moments we didn't know if she'd pull through. She has so many infections that could have ended her life."
HER BEST YEAR
Fortunately, Patty and Joe didn't have to deal with the painful sight of their daughter fighting for her life. In 2013, the doctors had stopped the treatment, and Abby was free to live a normal, healthy life.
However, Patty and Joe's happiness was relatively short-lived. A year later, Abby's cancer returned, and this time it was more aggressive. It made the family leave their Virginia Beach house to move closer to Abby's hospital in Chicago. The frequent trips to the hospital had drained Abby and her parents. Patty said:
"She became completely immobile. Any movement hurt her, and she hardly spoke."
THINGS WENT SOUTH
Abby's cancer wasn't responding to the radiation treatments, unlike last time. When she underwent another bone marrow surgery, things went downhill. The new bone marrow had started attacking her body's cells, making her grow weaker day by day.
The doctors kept her in the intensive care unit and gave no false hopes to Patty and Joe. They said Abby wouldn't survive if they took her off the dialysis machines, hinting that it was time to say goodbye to her.
THE DIFFICULT DECISION
With a heavy heart, the Furcos decided to take their daughter off the dialysis machine and move her to hospice care. They had started planning for her funeral and informed everyone in the family that she had a few days to live.
Abby's friends and family came to see her in hospice and said their final goodbyes. Everyone was shocked to see the once chirpy 10-year-old girl lying helplessly on the bed. When everyone had accepted that Abby would pass away any moment, she opened her eyes. The Furcos were shocked to see Abby talk.
ROAD TO RECOVERY
Even the doctors and nurses were stunned to see Abby come back to life. Patty explained that her daughter soon got better, and a time came when she didn't have to take a lot of medicines to live a healthy life.
Abby's doctor, Jacob Wessler, said Abby's "will to live" brought her back to life because there was no medical explanation for the miracle that the Furcos had witnessed.
After going into remission, Abby wanted to go to school and live like the other kids. She looked forward to living her life to the fullest after going through the worst phase in life. Little did she know her life would soon take an unexpected turn.
BACK TO LIFE
Four months after the doctors gave up on Abby, she went to her camp counselor, Sarah Swaim Rostock's wedding, dressed as an adorable flower girl. Since Rostock had also defeated a rare type of leukemia, she could relate to Abby on multiple levels.
Rostock was happy that Abby attended her wedding but had no idea that the little girl would never get the chance to celebrate her big day.
Three years later, Abby's life went downhill when her health deteriorated. The Furcos felt heartbroken to see their daughter suffer, not knowing that her ordeal would soon end forever.
SAYING GOODBYE
In 2021, Abby underwent heart surgery, which didn't go well. Her health complications increased, and soon, her family said their final goodbyes after she suffered a stroke.
The Furcos were devastated to lose their little one after she nearly defeated death in 2016. Abby's cancer journey was nothing less than a rollercoaster ride where Patty and Joe feared losing her.
Miracles happen in people's lives, but there is no guarantee that circumstances will always remain the same. No one knows when things might go south for them, especially when dealing with a health condition like cancer.
Click here to read another story about a man whose wife miraculously came back to life after the doctors took her off the life support machines.
Please fill in your e-mail so we can share with you our top stories!
The information in this article is not intended or implied to be a substitute for professional medical advice, diagnosis or treatment. All content, including text, and images contained on news.AmoMama.com, or available through news.AmoMama.com is for general information purposes only. news.AmoMama.com does not take responsibility for any action taken as a result of reading this article. Before undertaking any course of treatment please consult with your healthcare provider.