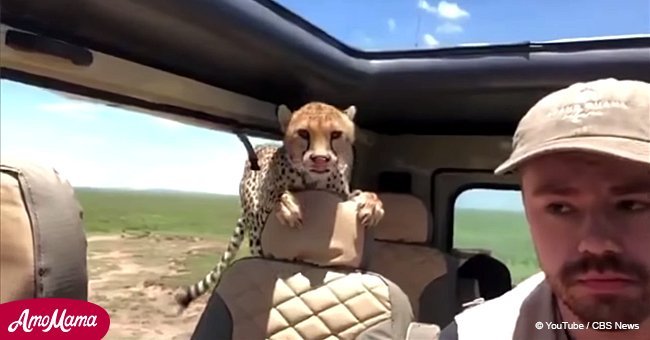 Safari takes a scary turn after cheetah jumps into tourists' car

Footage shows the horrifying moment a cheetah jumped into the tourists' vehicle during a safari.
Shared by CBS News on March 29, 2018, a cheetah can be seen inviting itself into the safari-goers' car. The incident took place at the Serengeti National Park in Tanzania.
Peter Heistein, the photographer who was leading the group of tourists, captured the moment on video.
In the clip, Heistein's stepson, Britton Hayes, is seen sitting completely still while the big cat grips the seat next to him.
Hayes told Komo News: "While we were all watching the cheetah in the front, one of the brothers had flanked around the back and hopped in back of the vehicle to try and sniff us and make sure that we weren't a threat."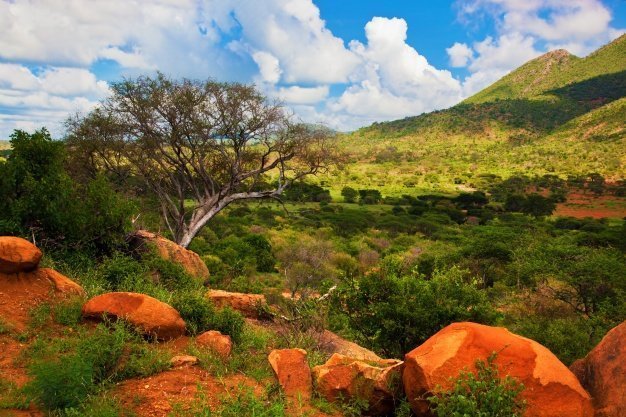 Source: Freepik
Follow us on Twitter @amomama_usa.
The group's guide, Alex Mnyangabe, immediately advised them to avoid eye contact with the cheetah and stay relaxed.
The video shows the animal smelling the inside of the Land Cruiser and clawing and biting at the headrest of a vacant seat.
"Honestly, it was probably one of the scariest moments of my life while it was happening," Hayes said.
"I felt like I had to clear my mind of any thoughts because from everything you're told about predators like that, they can sense fear and any sort of discomfort you're feeling and they'll react accordingly."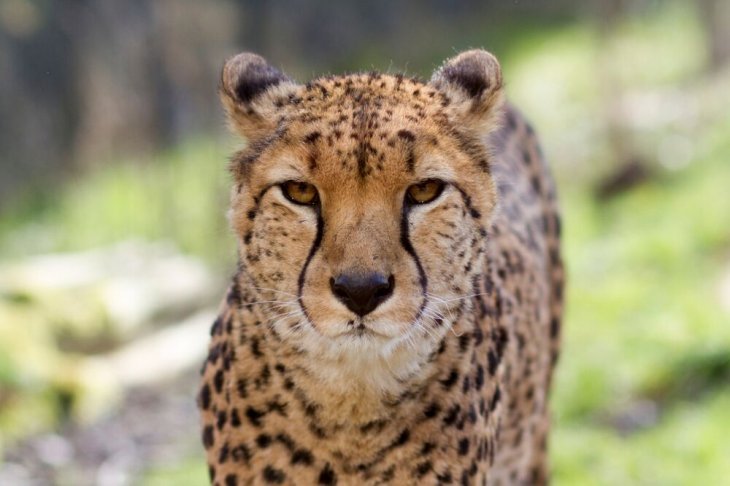 Source: Shutterstock
Luckily, the cheetah eventually left, and nobody was hurt.
"We just, everyone in the car just looked at each other, we paused for 10 seconds as the cheetahs walked away and we couldn't believe that we got out of the situation, that it was real," Hayes shared.
Heistein called the encounter "an amazing experience" they will never forget.
"My thanks to Grand Ruaha Safaris for bringing us this unique encounter with the wild," he added.
Please fill in your e-mail so we can share with you our top stories!