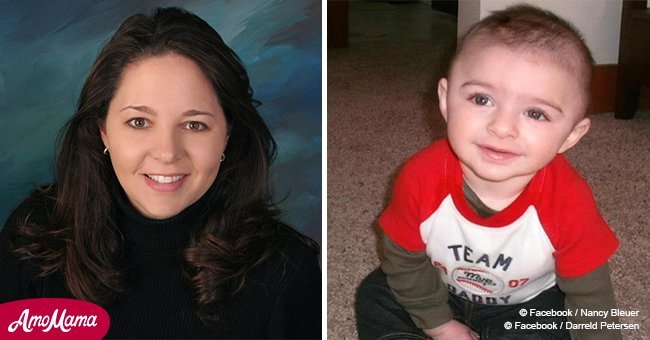 54-year-old pre-school teacher saves student's father's life with incredibly selfless gesture

Nancy Bleuer of Iowa made a selfless act when she decided to give up one of her kidneys for her four-year-old pupil's ailing father.
The 54-year-old teacher at Washington Charlie Brown Preschool and Childcare quickly acted when her pupil Camden Peterson opened up about his father's condition, as reported by Inside Edition.
Darreld Peterson, Camden's father, began dialysis early this after it was found out that his kidney was only functioning at 20 percent.
In an interview with Inside Edition, the older Peterson said that Camden's teacher asked about his situation after the little boy talked about it in school.
"When she found out, she started doing the paperwork immediately," he said.
Follow us on Twitter @amomama_usa.
Peterson had been on the waiting list for a kidney transplant for months. He had been offered a kidney but it wasn't a match to him.
He was overjoyed when Bleuer offered to donate a kidney that turned out to be a match.
Bleuer said she didn't hesitate giving one of her kidneys to extend someone else's life.
"I was ecstatic. I don't know what I would've done for closure if I wasn't [a match]," she told Inside Edition.
Peterson said he was deeply grateful to his son's teacher. He said: "She's an amazing lady and from day one she was gung-ho. Camden gets the idea that Ms. Nancy is helping his dad."
More than 661,000 Americans have kidney failure, according to the National Institute of Diabetes and Digestive and Kidney Diseases.
Of these cases, 468,000 are on dialysis and approximately 193,000 live with a functioning kidney transplant.
Kidney disease is often referred to as a 'silent disease' because it often has no symptoms in its early stages and can go undetected until it is already very advanced.
Kidney disease also appears to be more deadly than breast or prostate cancer. More deaths resulting from kidney disease are recorded each year compared to breast or prostate cancer.
Please fill in your e-mail so we can share with you our top stories!