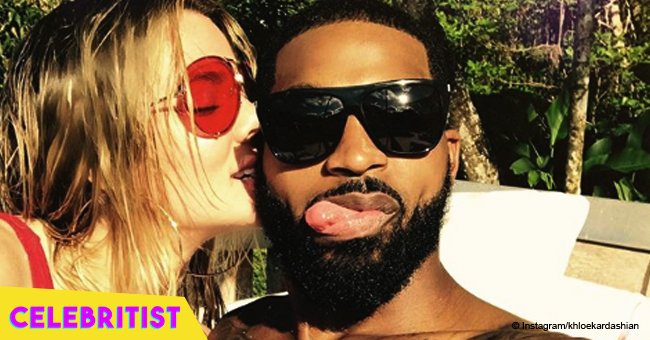 Khloé Kardashian flaunts curves in tight bodysuit flashing ring that sparks engagement party rumors
The new mom has been working out hard to get back in shape after giving birth to daughter True two months ago, and she's looking stunning. After her baby's daddy cheating scandal, Khloé is sparking engagement rumors after she was caught flashing a diamond ring at her party.
Khloé Kardashian is back in Los Angeles after spending the last months of her pregnancy and the first weeks with her daughter at her boyfriend Tristan Thompson's Cleveland home. Two days before baby True was born, Tristan caused controversy on social media after photos and videos of the NBA player cheating on Khloé surfaced on the web.
The reality star didn't address the situation right away, focusing on her baby daughter, but some members of her family, like Kim Kardashian and her mother, Kris Jenner, made their positions clear, stating that they were disappointed on Thompson but rooting for Khloé.
Despite the pressure that fans and the media put on Khloé to speak on the status of her relationship, she chose to keep a low profile until she returned to L.A a few days ago. Then, the new mom replied to a disappointed fan on Twitter who called her a hypocrite for staying with Tristan after what he did.
The 34-years-old answered:
Khloé celebrated her birthday last week in the company of her closest friends, family, and Tristan, of course, who made amends with Kim Kardashian and the rest of Khloé's siblings for the sake of their family.
The couple threw a lavish 4th of July party on Wednesday, and Khloé looked stunning wearing a tight neon orange spandex bodysuit by Yeezy, her brother-in-law's Kayne West' clothing line. The gorgeous mom crouched down in her garden making her thighs and S line to stand out in the picture she shared to her Instagram account.
"Moms Home!! Yeezy season 7," she wrote in her caption, as her fans filled her comment section with praises. Instagram user @rubym.31 said "You look great for having your baby girl not that long ago," and @kara_ferry added "Looking super-hot mama Koko @khloekardashian, being a mama looks good on you girl."
Kendall Jenner, Khloé's half-sister, was also at the party, and one of her now-deleted Instagram stories has been raising some eyebrows among the Kardashian fans. The Vogue model was recording her sister posing with her left hand under her chin in a room with neon lights when she suddenly zoomed in on Khloé's ring finger, where she has been sporting a huge diamond layered band.
Jenner's deliberate action has people speculating about the real nature of Khloé's party, with many fans assuming it was an engagement party and 4th of July celebration all in one.
Khloé has not addressed the rumors yet, but considering she seems to have moved on and forgiven Tristan for the sake of their daughter, it doesn't sound so far-fetched for the Cleveland Cavaliers' player to have put a ring on her hand.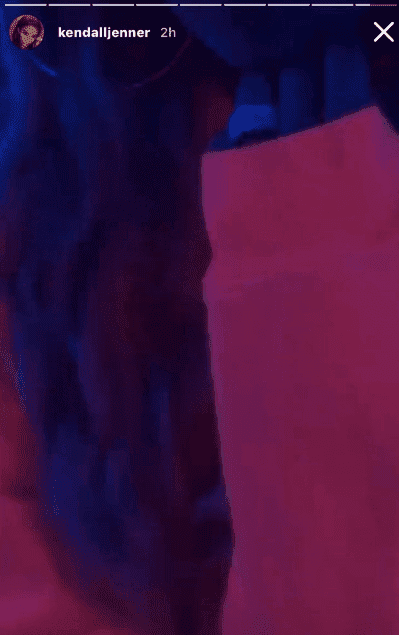 Credit: Instagram/KendallJenner
Or maybe it was just a birthday gift for the mother of his daughter.
We'll have to wait and see.
Please fill in your e-mail so we can share with you our top stories!