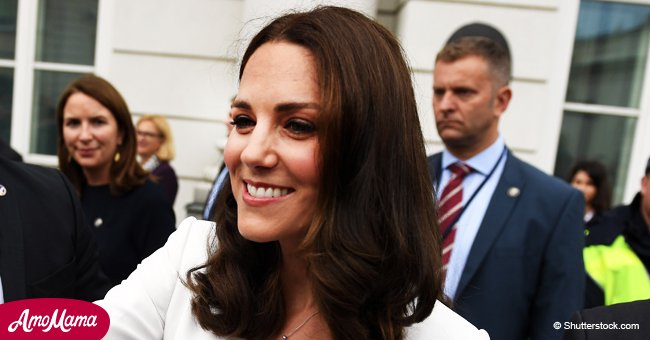 Here are some of Kate Middleton's most controversial outfits
Since marrying the prince, she has become a style icon and the picture of elegance and grace. But from time to time, even she makes errors when it comes to her outfits.
Catherine, Duchess of Cambridge, has a classic style that befits her royal title. More often than not, she doesn't put a foot wrong. But over the years, Catherine has worn a number of outfits that made headlines for the wrong reasons.
While she didn't have a dresscode to abide by before she married Prince William, things changed almost from the moment the couple became engaged.
Before that, she famously appeared on a college runway in a completely sheer dress, and it was that occasion that drew Prince William to her in the first place.
Since becoming a member of the royal family, she has strict dresscode guidelines she needs to abide by.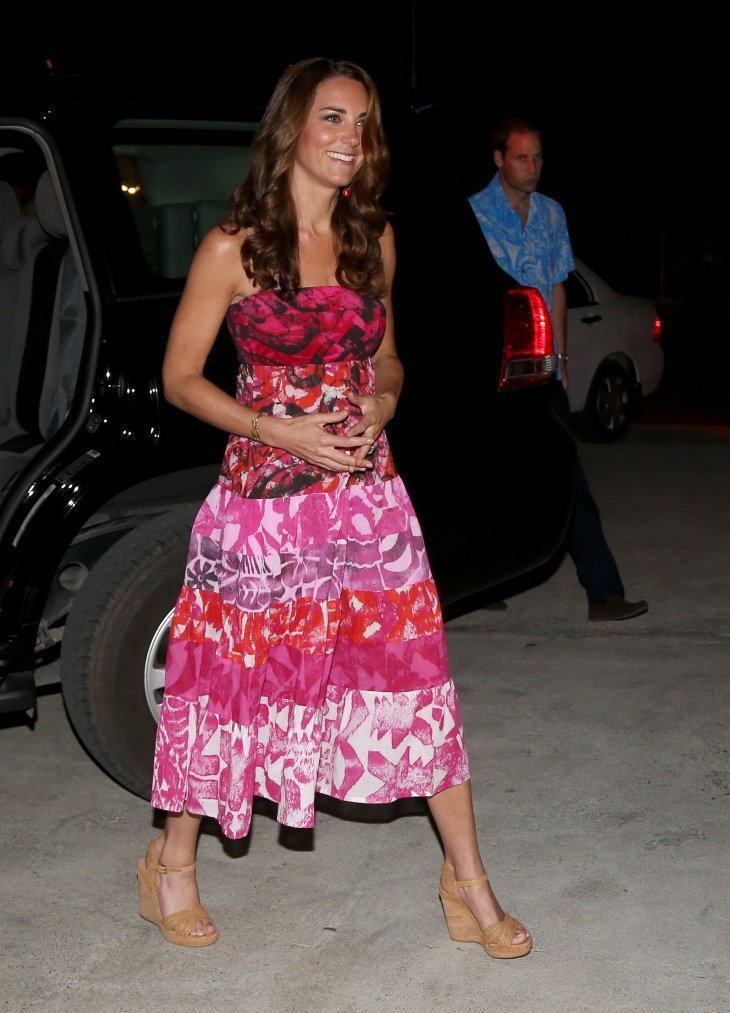 Source: Getty Images
In 2012, when she and William visited the Solomon Islands, the couple were supposed to wear outfits that were created by designers from the country. But Catherine was steered wrong by a gift that was actually made on the Cook Islands.
One problem that certainly plagued the Duchess in the first few years of her marriage was a light skirt and a stiff breeze.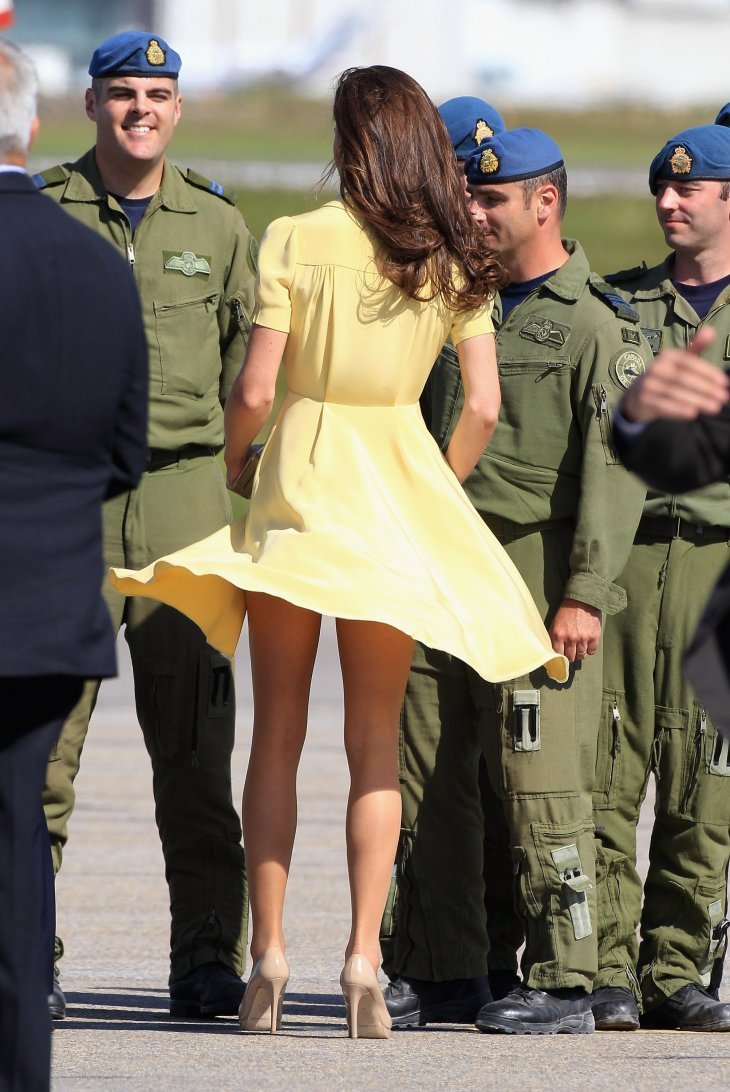 Source: Getty Images
Catherine was on the tarmac meeting members of the Canadian military on their tour to the Great White North, and the Duchess' pale yellow dress got caught in the wind and showed off a good deal more of her legs than it should have.
She was met with the same issue while on tour in Australia. On that occasion, she needed to hold her skirt down at her backside to prevent flashing the world. Since then, she seems to have invested in weighted skirts like her grandmother-in-law.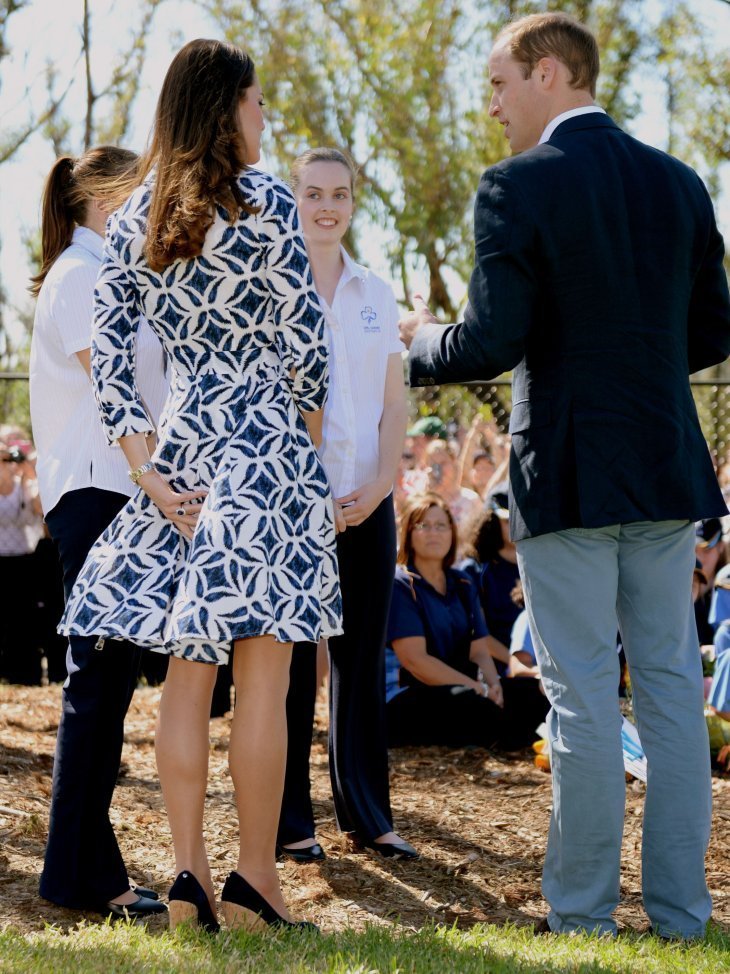 Source: Getty Images
Another style choice that the Duchess has favored on occasion is wedges. But it is well known that Queen Elizabeth is not a fan of the footwear.
Catherine prefers to wear wedges to more casual items, specifically ones where she will have to traverse grass.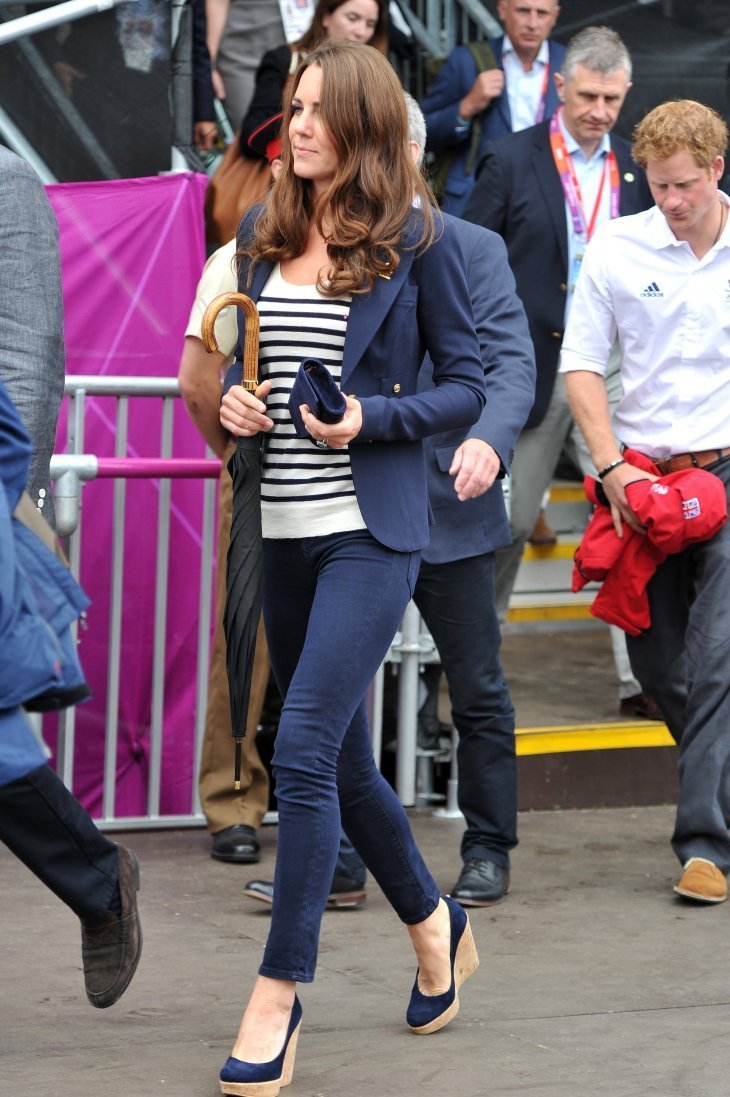 Source: Getty Images
She also wore the footwear during a visit to India. While playing cricket on that tour, she appeared in a three-quarter length dress that was dubbed way too frumpy for her.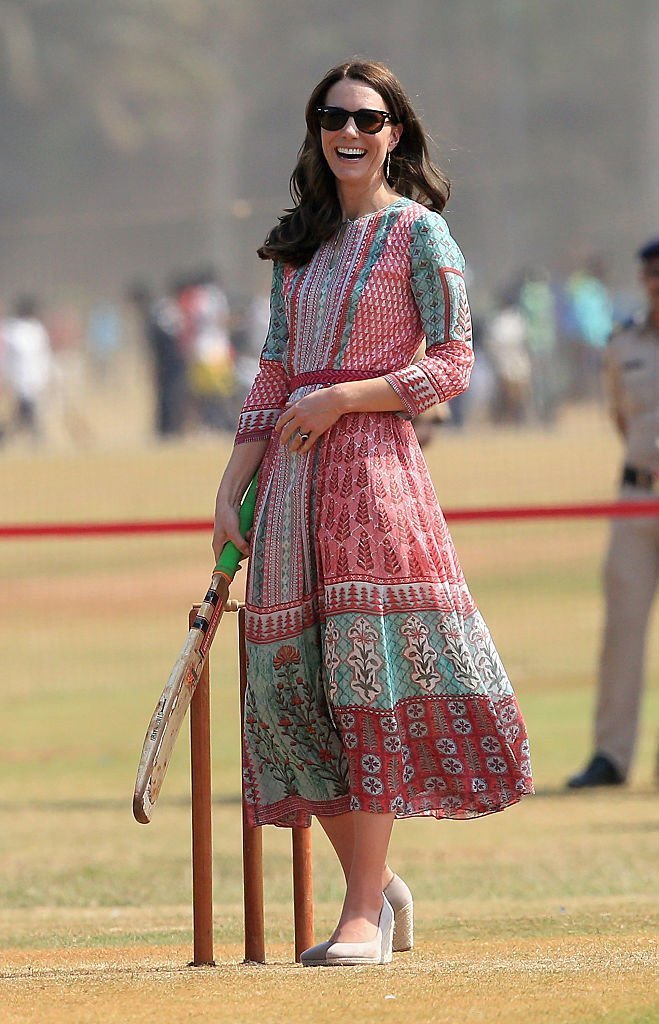 Source: Getty Images
Something else the Duchess loves to do is repeat some of her favorite outfits. Usually in high society, women prefer never to be seen in the same outfit twice.
But in the interest of not spending an absolute fortune to never have to wear the same dress again, Catherine is regularly seen repeating some of her favorite outfits. Despite the logic behind it, there are plenty of critics of this practice.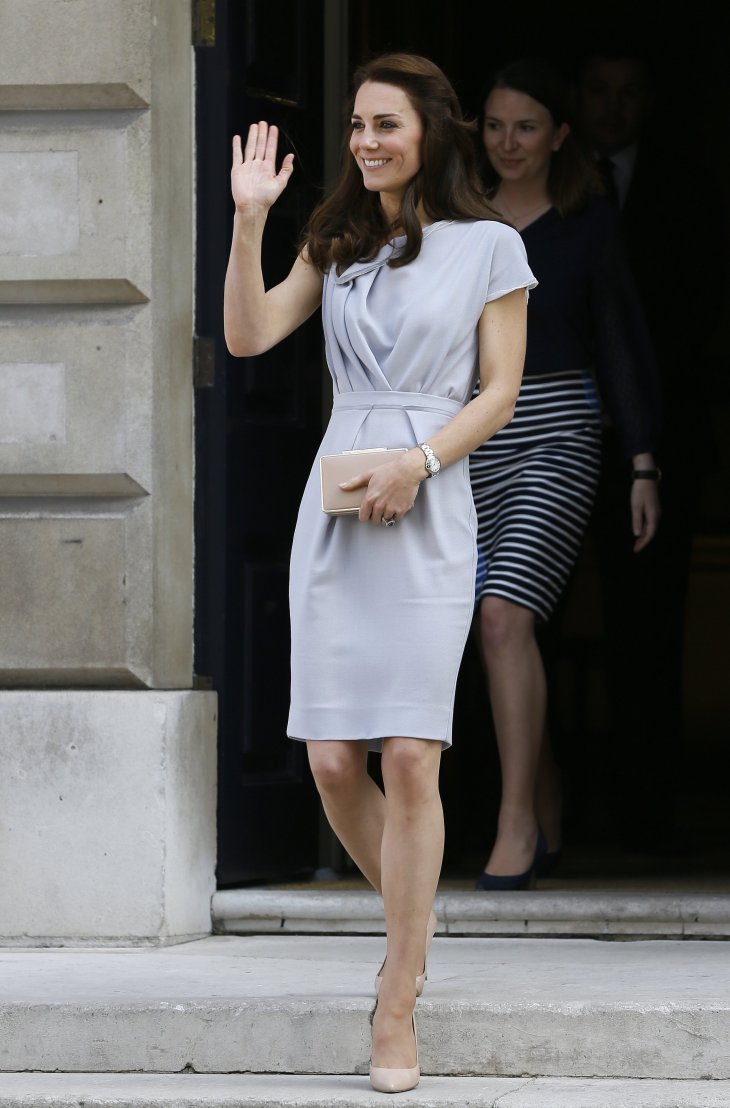 Source: Getty Images
Usually the royals attend Wimbledon in lighter, more neutral colors. The Duchess usually conforms to this rule, but opted one year to wear a red dress to the tennis tournament.
Catherine also turned a few too many heads in 2012 during the Queen's Diamond Jubilee when she opted for a red dress and hat. All the royals were supposed to wear neutral outfits for the occasion.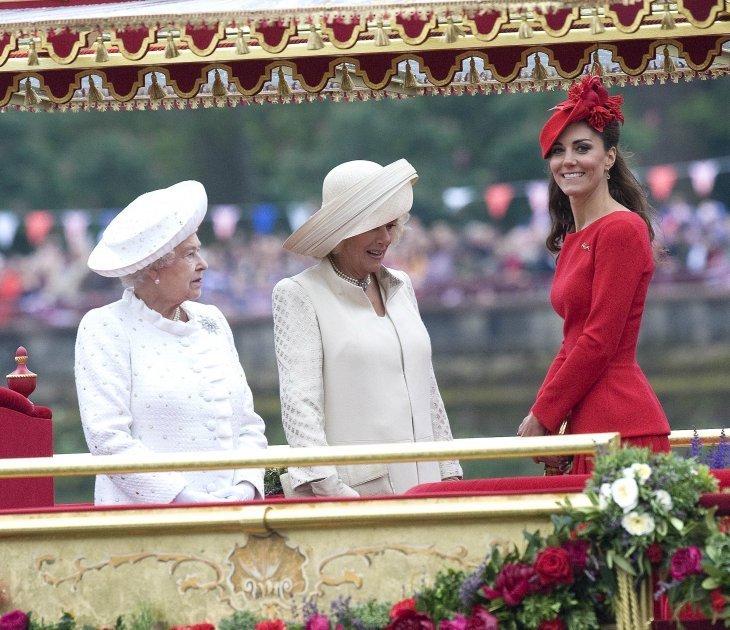 Source: Getty Images
The Duchess also received plenty of flak from critics, animal rights activists, and PETA when photos emerged of her in the snow with William while away on a skiiing vacation.
Unfortunately for Catherine, people picked up on the fact that her gloves were fur-lined.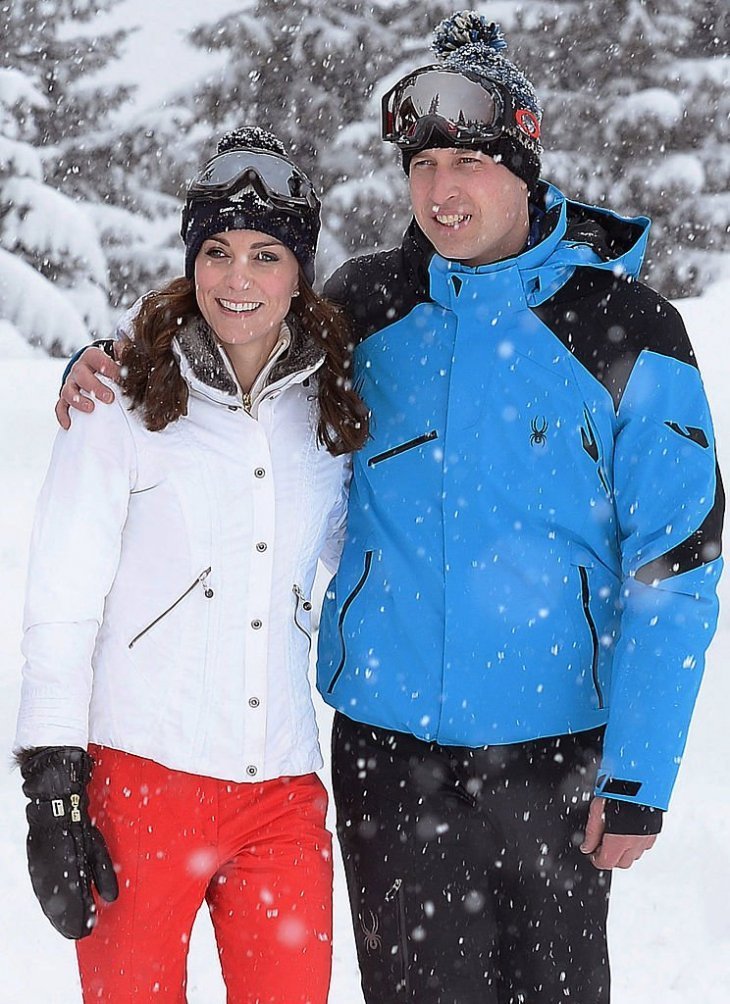 Source: Getty Images
Catherine's wedding dress has also caused some controversy, although this was very much a behind-the-scenes drama, rather than fashion critics of the beautiful Alexander McQueen gown.
The dress was such a huge fashion moment that it prompted the creation of its own Wikipedia page. Unfortunately, plenty of royal haters called for the page to be taken down.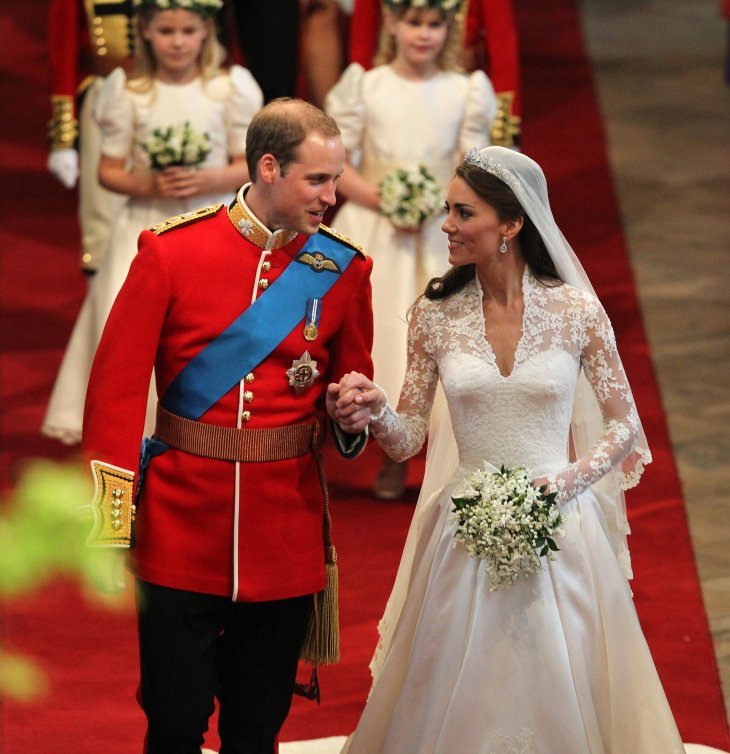 Source: Getty Images
The dress also prompted a lawsuit. Shortly after the wedding, Christine Kendall sued the fashion house for breach of copyright, claiming that they stole her initial designs for the gown. The case is still pending.
Please fill in your e-mail so we can share with you our top stories!