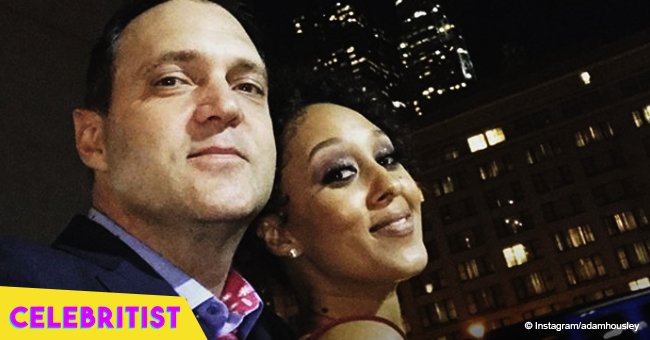 Tamera Mowry rocks red lipstick and black outfit on date night with husband
She just recently celebrated turning 40 with a surprise birthday bash prepared by her husband. And Tamera Mowry's birthday high is still peaking stepping out for a date night with her husband Adam Housely as her July 6 birthday nears.
Tamera Mowry rocked red lips holding hands with her husband Adam Housely who treated her to a date night at Farmstead, Sta. Helena a day ago.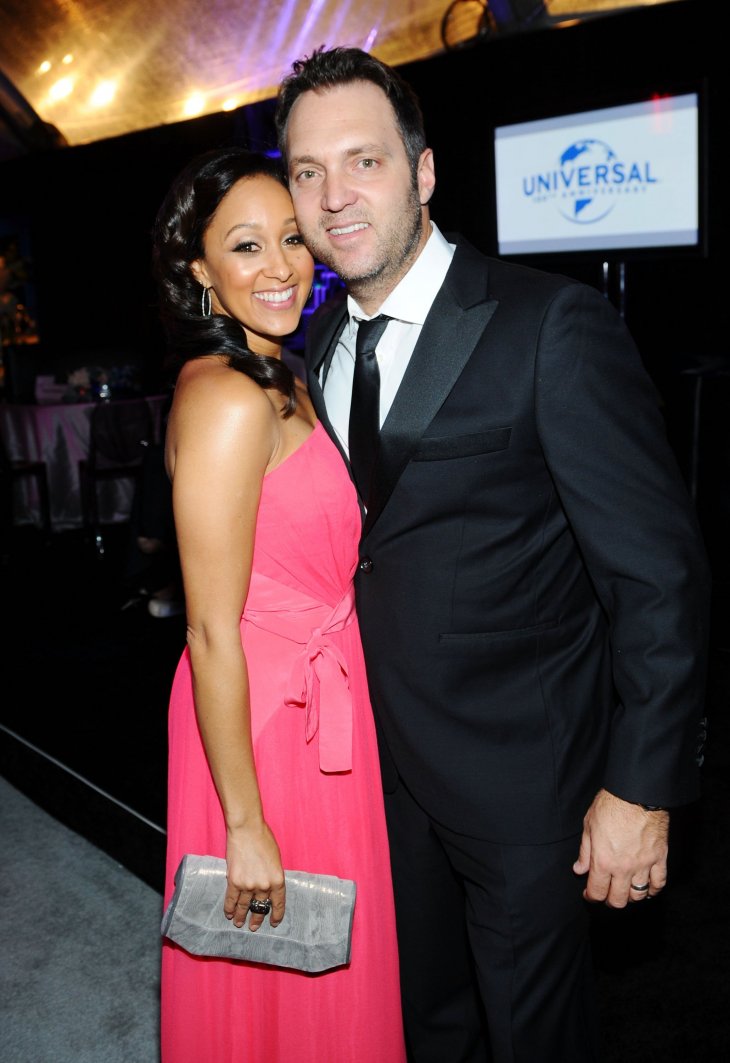 Source: Getty Images
The couple who just shared photos from the 'The Real' co-hosts beautiful birthday bash in Napa Valley posed for a selfie posted by Adam who captioned it,
"Date night with the hottest girl in #winecountry and the food at #farmstead was amazing as always. #thehousleys"
The pair was casually dressed with Tamera wearing a black V-neck sweater and barely any make-up aside from her red lips. Adam, who had his arm around his wife while taking the snap wore a checkered blue and white collared shirt.
The picture-perfect couple recently shared snaps from Tamera's birthday bash which Adam thoughtfully surprised her with. The celebration was held at Reynolds Family Winery on Silverado Trail providing a beautiful setting for photos. The television star's 'The Real' co-hosts attended along with other friends and family. A photo booth was installed entertaining guests who delighted in taking fun pictures. The wine was overflowing and guests were treated to cheeses, cupcakes and an enormous chocolate table from Marich Chocolates.
Tama was grateful to her husband for his thoughtful gesture when she posted a photo from that day. She thanked him for his endless support as she reflected on turning 40.
"@adamhousley you never cease to amaze me. I'm thankful for you working endlessly to bring the people that I love to the place that I love so much to celebrate a big milestone. I am actually very excited to turn 40. In a way I feel as if I am just beginning. I'm grateful for every experience, every lesson; the good and the bad that had brought me to this very moment. I'm ready for this new chapter of my life. I'm entering in with an open heart, faith, and unconditional love. Life is a blessing. I never want to take it for granted."
Happy birthday Tamera!
Please fill in your e-mail so we can share with you our top stories!