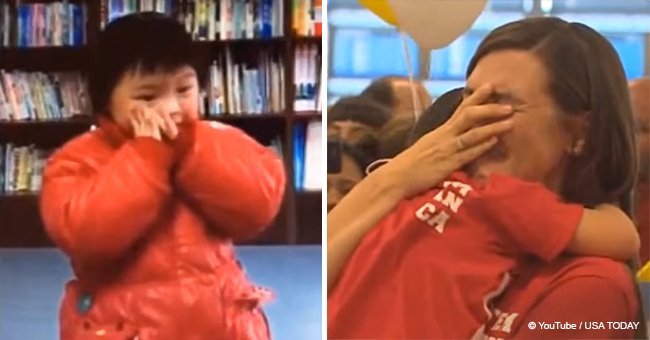 Emotional moment an orphan meets her new mom caught on camera
The emotional moment when Lucy, a six-year-old orphan from China, met with her adopted parents for the first time ever was recorded on tape.
The video was uploaded to YouTube by USA Today and it showed the excitement of the parents who were finally fulfilling their high school dream of adopting a child from China.
Lucy is an autistic child and her new mom, Audrey Shook, told in the video how she always loved children with special needs. So despite being a parent to five biological children, she decided to adopt Lucy.
In the video, Audrey awaits Lucy's arrival at the Houston, Texas airport along with her husband, Brent. They were already matched to Lucy as the right parents to raise the child, the only thing remaining was for Lucy to meet her new parents for the first time
Follow us on Twitter to learn more!
Audrey soon became overwhelmed by the moment as she began to break down into tears even before Lucy arrived.
Then the much anticipated moment arrived as Lucy walked out along with several other children who were flown from China as part of an adoption program in the U.S.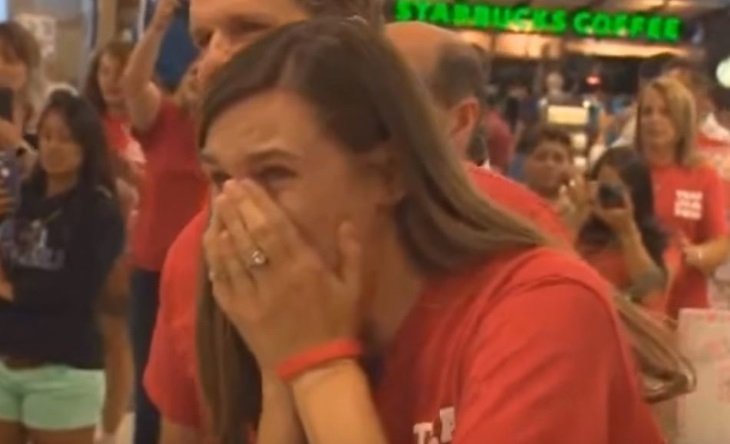 Source: YouTube
Audrey immediately recognizes her new daughter and she clasps her hand over her mouth, trying hard to contain her emotions.
She then takes Lucy's hands in hers and says, "Hi! Hi, I'm Mama." The little girl takes a moment and then leans in a little and then repeats after Audrey, "Mama."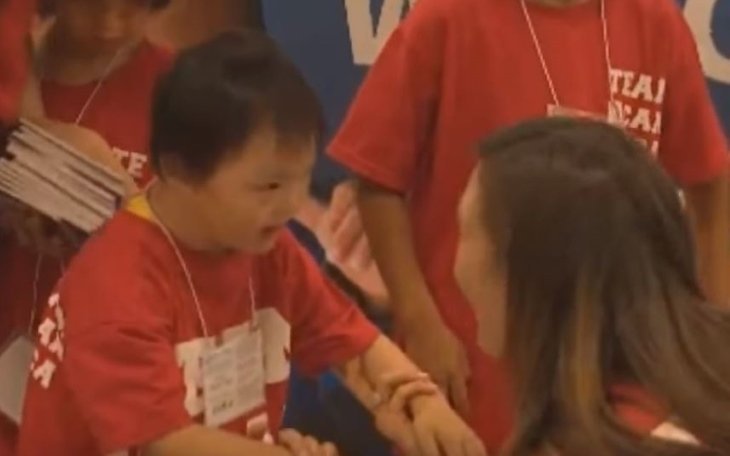 Source: YouTube
Unable to hold back her tears any longer, Audrey takes the girl in her arms and lifts her up. The video stated that there was an instant connection between Audrey and her new adoptive daughter.
Audrey then explained how she had wanted to adopt a child from China since her high school days when she and Brent first started dating.
Please fill in your e-mail so we can share with you our top stories!