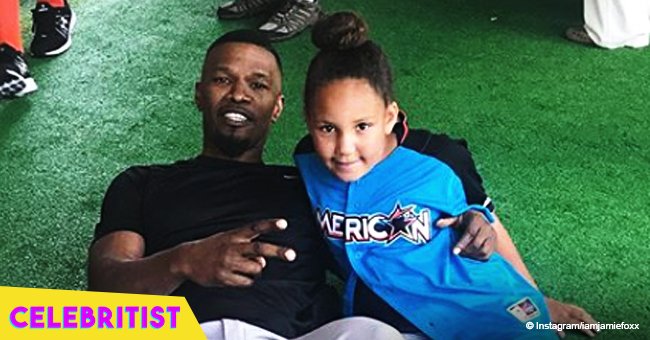 Jamie Foxx spotted watching fireworks with baby mama & daughter after recent breakup rumors
4th of July was a family affair for Jamie Foxx who was spotted admiring a fireworks show along with his daughter and her mother. This latest sighting has many assuming his relationship with Katie Holmes is over as previous rumors suggest. But their true status has just been revealed.
Jamie Foxx was dressed in all white when he celebrated Independence Day with his daughter Annalise Bishop and her mother Kristin Grannis. The family of three spent quality time in Malibu beach where they enjoyed the festivities that included a fireworks display.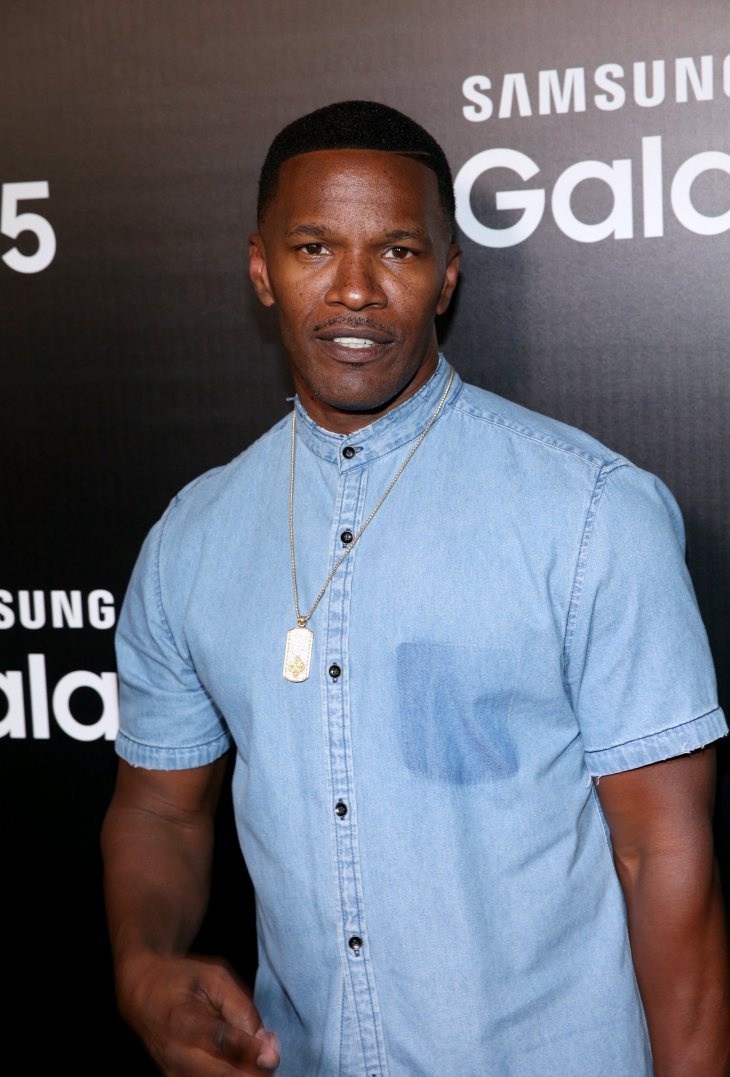 Source: Getty Images
The 50-year-old actor, along with his baby mama and eight-year-old child was photographed standing close to each other on the sand as they relaxed in the company of friends.
Kristin was stunning in a midnight blue lace dress that showcased her curves and at one point was even seen giving her ex a side hug. The picture-perfect scenario was enough to get rumor mills going and substantiate speculation that the Hollywood star's relationship with Katie Holmes is over. However, recent developments are proving otherwise.
While many believe Jamie and Katie have called it quits as reports suggested last week, the actress who's a mother to Tom Cruise's daughter Suri, denied reports through her representatives who claimed they were "100 percent untrue."
Moreover, Page Six has enough reason to believe the two are still in constant communication. An insider told the publication that Katie was seen on a video call with her rumored boyfriend while on a plane to Paris while Jamie was in Miami. The actress reportedly told Jamie she loved him and asked him if he wanted cookies from Paris. Though there is no real evidence to prove this, there is truth to the fact that Katie and her daughter were in Paris for fashion shows at the same time that Foxx was in Miami and seen at mega-club E11EVEN.
Source: Getty Images
Meanwhile, Gossip Cop also debunked rumors of the couple splitting pointing out that the two have always kept a low profile. They were never the kind of lovers who were together all the time and could go long stretches without seeing each other. As for Jamie's close relationship with Kristin, it could hardly be considered a threat since they have a very amicable co-parenting relationship. The parents often spend time together with and without their daughter, making their recent sighting one of many non-suspicious dates they've had.
Apart from Annalise, Jamie has a much older daughter, Corinne Fox who's 24. Her mother is Corinne Kline. The father and daughter work together as co-hosts on 'Beat Shazam.' Corinne was also named Miss Golden Globe in 2015.
Please fill in your e-mail so we can share with you our top stories!