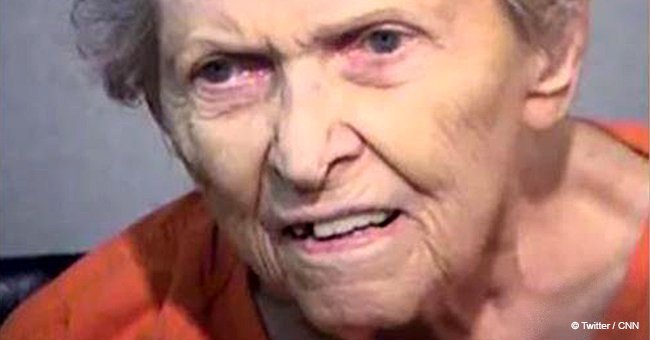 92-year-old woman shot son dead over plan to move her into a retirement home
92-year-old Anna Mae Blessing shot her own son to death after knowing about his plans to move her into an Arizona retirement home.
According to the Maricopa County Sheriff's Office, the 72-year-old mother pulled a pistol from her bathrobe and shot at her son at around 10 am on Monday, July 2.
AZ Central reported that Blessing was deeply concerned about her son's decision to send her away and put her in the retirement home. She had been contemplating her son's decision several days prior to the shooting.
She believed that her son "ruined" her life. Later, she also told the authorities that her son wanted her to leave because she "had become difficult to live with"
Follow us on Twitter to learn more!
Blessing allegedly said during her arrest, "You ended my life, so I'm taking yours," the source further reported.
Courts record show that the woman had two guns stashed in her pockets for the confrontation with her son.
Then, after shooting down her own son, she then turned the weapon against his girlfriend, who somehow managed to wrestle away both the guns from Blessing and call the police authorities.
Police officers then rushed to the home and found Blessing's son lying dead in his bedroom. Blessing reportedly was found relaxing in a recliner chair.
Blessing also confessed to the police that she wanted to kill herself but was unable to do so because her son's girlfriend took the weapons away.
The police confirmed that Blessing now faces charges of murder, aggravated assault and kidnapping for her son's death, who has not been identified as of yet. A judge ordered Blessing held on a $500,000 cash bond.
Her next court hearing is scheduled for July 10.
Please fill in your e-mail so we can share with you our top stories!