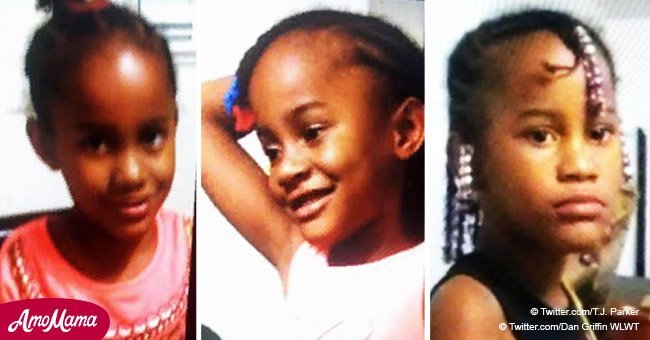 Amber alert: Authorities are asking for help in finding missing 6-year-old girl
An amber alert has been issued for a six-year-old Cincinnati girl. She went missing from Hamilton County on July 4 after being forcibly taken by her mother.
As reported by Missing Kids, she was last seen wearing a grey sleeveless shirt with red and blue print on the front, as well as a grey skirt with brown shoes.
The girl, Malayah Sisco, has braids with red and blue beads and was taken from her home on 12049 Mason Way Court by her non-custodial mother.
She went missing during a July 4 celebration, and a statewide amber alert has since been issued. Read more on our Twitter @amoamama_usa.
Inspiring Day reported that her 26-year-old mother, Ashley Hardy has brown eyes and black hair. She is estimated to weigh 105-lb and stands 5 foot 4 inches tall.
Authorities fear that Malayah may be in danger due to Hardy's drug addiction and alleged unstable state of mind. The mother interfered with custody arrangements prior to this and charges have been brought against her.
According to WLWT5, Hardy is driving a white Chevrolet Traverse with Ohio license place HBU1106.
The child's legal guardian, Kim Larkins, said Malayah was taken after her grandmother was shoved down by another woman who assisted Hardy.
Larkins is infuriated that officials took so long to issue the amber alert and has been saying from the start that Malayah's life might be in danger.
"I'm [upset] that they just didn't put an amber alert out and it happened [...] close to eleven. I told them she was not safe."
Kim Larkins, WLWT5, July 5, 2018.
According to a WLWT5 reporter Dan Griffin, authorities claimed that they didn't have enough information but raised the amber alert as soon as additional information came to light.
Members of the community are urged to be vigilant and contact 911 or the Hamilton County Sheriff's office at 1-877-262-3764 if they have any information.
Please fill in your e-mail so we can share with you our top stories!