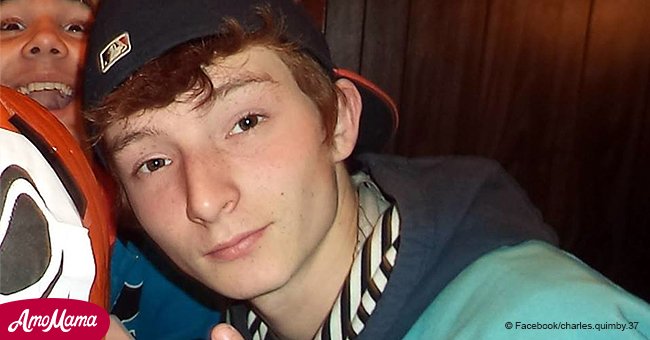 Critically injured teen expected to recover right after priest read him last rites
A 19-year-old teen from Maine who suffered a brain injury when he was shot with a pellet gun is expected to make a full recovery after a priest performed a sacrament.
As reported by Bangor Daily News, Charles Quimby was rushed to the hospital over the weekend after his friend, 20-year-old William McCarty, notified authorities of the shooting.
The matter is still being investigated, but it would appear that McCarty shot Quimby. Whether it was an accident or out of malice is yet to be revealed.
Quimby, who was shot in the left temple, was taken to the Redington-Fairview General Hospital by helicopter. Read more on our Twitter, @amomama_usa.
Medical personnel informed the teen's parents that his chances of recovery did not look good and it would be too risky to perform surgery.
Quimby's loved ones gathered around his bed and the local priest was contacted to read his last rites, a ceremony in which a priest anoints a dying person with oils and prays for their redemption.
Quimby started to show signs of recovery less than two hours later, and his mother is convinced that the sacrament "played into it."
By late afternoon the following day, Quimby was able to breathe without the assistance of a ventilator and doctors are confident that the brain injury will start to heal once the swelling subsides.
According to Central Maine, no charges have been filed yet, and police returned to the address where the Quimby was shot. They were greeted by a man who claims to live on the property, Ricky.
He declined to answer any questions, and a search warrant was issued for the residential address where the weapon was found.
Fox News reported that even though Quimby is showing signs of recovery, the injury might still lead to permanent brain damage, including loss of vision and movement.
His mother has faith that Quimby will pull through, telling reporters that he is a fighter, and "he's the guy that gets it done."
Please fill in your e-mail so we can share with you our top stories!