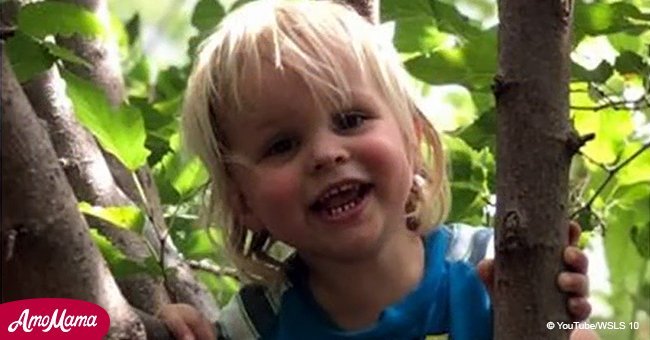 Update: Body of missing 2-year-old boy found in lake
The 2-year-old boy had been missing for hours and a recent update from the police revealed that his body had been found in a lake in Virginia.
August Farley was reported missing near Smith Mountain Lake and on the afternoon of July 5th, his body was finally found by a dive team, according to a press release by the Bedford County Sheriff's Office.
The Chief Deputy, Major Ricky Gardner confirmed that members of the Scruggs' Dive Team found the toddler's body at exactly 12:55 p.m.
The officer revealed that the cause of death was drowning.
Follow us on Twitter at AmoMama USA for more details about the 2-year-old boy.
At 8:30 a.m. on July 5, August was reported missing at Rosewood Lane in Huddleston. According to the caller who reported the case to the police, August was last seen at around six in the morning.
Reports stated that August's family – originally from Texas - had been visiting the area and rented a house at Smith Mountain Lake.
Over 160 people helped and volunteered to look for the boy by air, water, and land, along with the officials.
Gardner said that they were not going to stop searching unless they found the young boy.
When the search was over and the body was found, a few police officers were emotional upon hearing that the boy had passed away.
An emotional Gardner told WFXR News, "You hope for the best and hope the worst doesn't happen and it did," said Gardner, who was emotional while delivering the news. I've got four grandsons, I can't imagine what they are going through."
According to the Chief Deputy, the last drowning case he worked on as an investigator was in 1996. The victim was also a two-year-old boy. Gardner confessed that it still affects him until now.
Talking to the news outlet, Austin Farley, August's father, said, "He is a child of God. He is such a happy, funny, hilarious, we call him 'danger baby.'"
"I'm just picturing him right now out here climbing trees, yelling at the helicopter. I just want him home safe," he added.
Gardner requested the public to respect the family's privacy and to add the young boy and his family to their prayers.
At the time when the body was found, it was revealed that the boy was to be taken to the Chief Medical Examiner's Office in Roanoke for an autopsy.
Please fill in your e-mail so we can share with you our top stories!