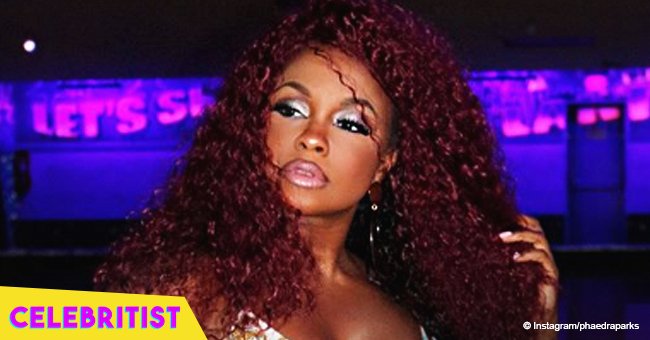 Phaedra Parks accused of throwing shade at Apollo Nida's fiancée with pic from their wedding day

Apollo Nida may be locked behind bars, but that isn't keeping him from being a supportive fiancé to Sherien Almufti. However, his former wife seems to have something to say about it.
Apollo Nida just promoted his fiance's upcoming appearance on 'Say Yes to the Dress: Atlanta,' with a post on Instagram. Not long after, his ex, Phaedra Parks threw shade at him and his future bride.
Surrounded by her family, Sherien Almufti has been having the time of her life picking out dresses in the latest episode of her new show.
She's set to wed her incarcerated fiancé as soon as he's released from his eight-year prison sentence for felony fraud in 2020.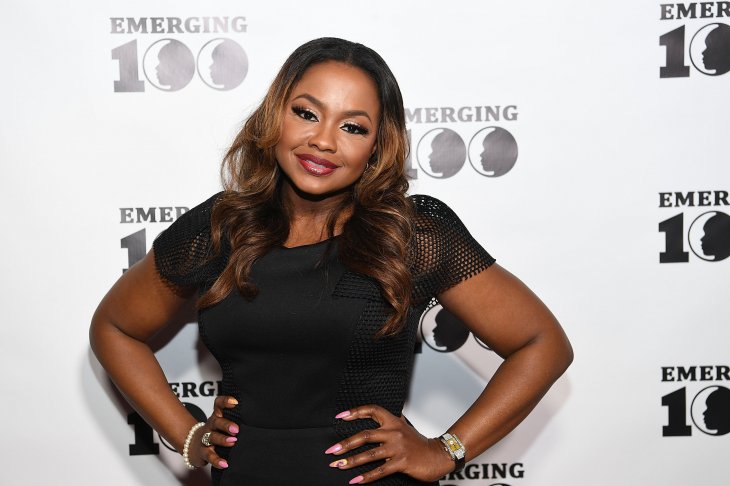 Source: Getty Images
The excited bride picked out three dresses on the show and eventually settled for a sheer-like creation. Meanwhile, her future husband has been helping promote her appearance, despite being locked up, by posting a plug on Instagram.
"GET READY !!! THIS SATURDAY @ 8:00 EST ON TLC. SHE IS SO BEAUTIFUL @queensherien LOVE YOU BABY"
The smitten inmate shared a photo of his future wife in a wedding gown with the words 'Say Yes to the Dress' flashed across it. It was the same photo Sherien posted on her site to promote the show.
But Sherien isn't the only one who posted a photo in a wedding gown recently. It seems the mother of her fiance's two children has a plug of her own that appears to be throwing shade at the engaged couple.
Phaedra was also dressed as a bride in a recent post she shared, where she wrote,
"Tune in with me Friday@10pm EST for the new episode of #Bridezillas @WEtv. See the calm before the storm. Let's chat about it LIVE."
Fans were quick to notice the timing of the former 'Real Housewives of Atlanta' star's post as well as her intentions. One fan wrote:
"LOVE this…there's not even word to describe the level of pettiness this is… Bring Phaedra back please @bravotv. How the hell he having a show in jail. I don't understand how she can be sneak dissing she should be sleeping on the top bunk in the cell with him.. he laid down while you were left out here to rear y'all children let him be great scamdra."
More commenters chimed in:
"It was prepared and not on the spot. But I agree that she is the queen of shade in a classy church girl manner lol. She's not pressed. She's getting us ready for the comedy hour. I watched that mess well part of it last week, and I was trying to figure out why now we are making being "engaged " to an mf prisoner a fairy tale .nah the fairy tale is the jail talk…lmao."
"Her signature move. Throwing rocks and hiding her hands. When you ask her about it, she's going to act clueless like she did nothing wrong Phony Phae Phae. what's gonna be on the wedding menu? Them sticky buns that be in the prison commissary? I watched locked up. Phaedra let it go, woman, damn."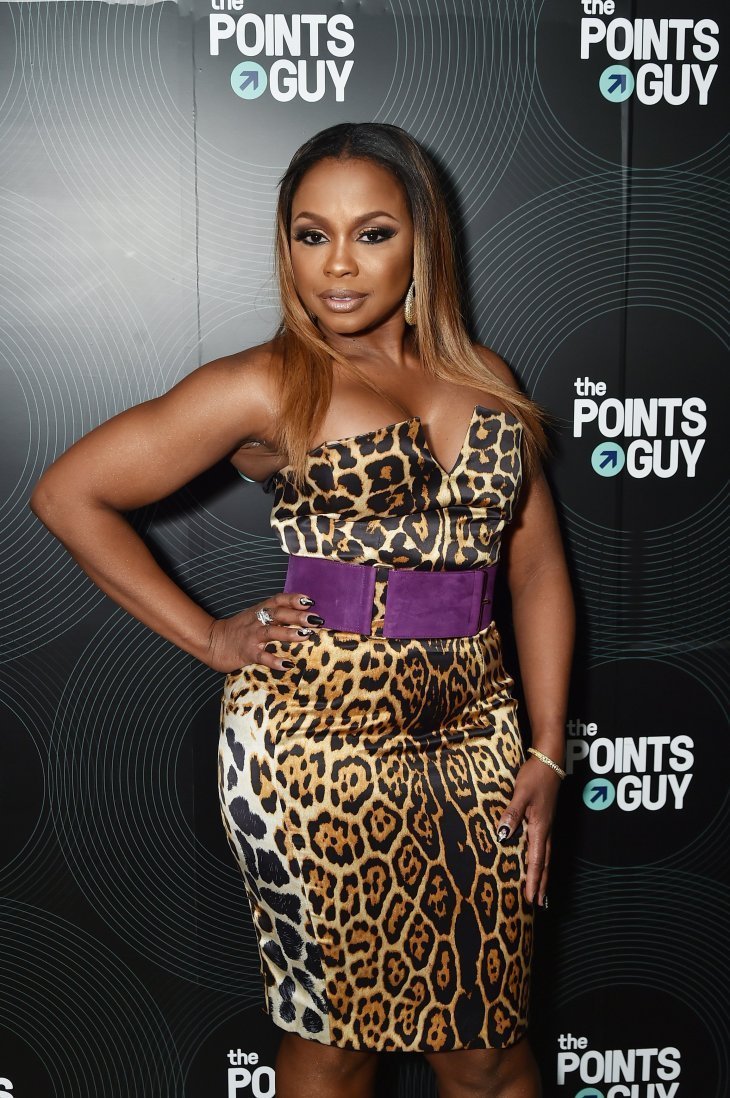 Source: Getty Images
But one fan didn't see it that way.
"I'm just trying to figure out how is she being bitter. When she never mentioned Apollo or say yes to the dress. And when she's clearly promoting bridezillas like she does every Friday night. Phaedra, I'm sure you're not the first educated, career-minded woman (who should know better) who was duped into taking in a conman, who plays on insecurities. He's back in prison and on to the next fool. Don't be pressed."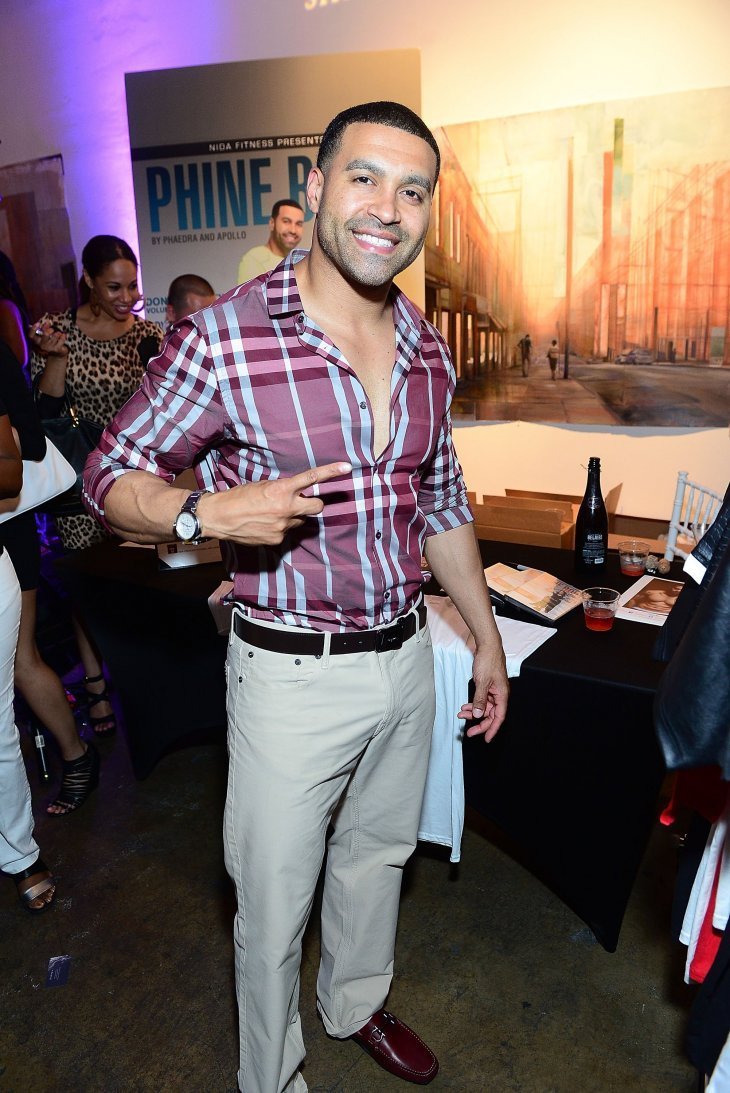 Source: Getty Images
Whether the reality star was actually throwing shade at Apollo and Sherien or merely promoting another show remains a mystery.
What is true is that Phaedra and Apollo divorced in 2016, although it was overturned in March 2017, and finally settled in July the same year.
She has admitted to wanting to keep a good relationship with Apollo for the sake of their kids, Ayden, 7 and Dylan, 4. Phaedra told People in April, "I always want the boys to be able to have a good relationship with Apollo. And I hope that that's his desire as well. We've got two beautiful sons and my main objective is to make sure that they're stable and happy and healthy. And that they have opportunities to do so and live with dignity."
Please fill in your e-mail so we can share with you our top stories!