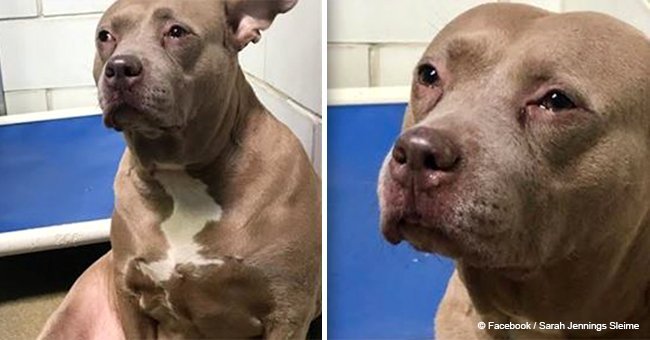 Sad pitbull cries for puppies that aren't with her anymore at the shelter (video)
Sarah Sleime caught on tape the tragic expression of a Pit Bull, named Cinnamon after she was dumped at a shelter without her puppies.
Sleime took to Facebook to post the emotional video in which the dog is seen mourning the loss of his puppies with watery eyes as she rests at the Charlotte Mecklenburg Animal Care and Control (CMACC) in North Carolina.
The woman noticed the dog's sad eyes and the slumped-posture, and it encouraged her to talk to the authorities at the shelter. She then discovered that Cinnamon was most likely used as a breeding dog.
Now at seven years of age, and overweight, the owners most probably deemed her no longer of any use for this purpose
Follow us on Twitter to learn more!
'Someone dumped this poor mama at the shelter, minus her babies," Sleime captioned her post on Facebook. 'Every time I stopped to talk to her and say I was sorry her eyes would fill with tears (check out reaction at -:13). Heartbreaking!'
After Sleime's Facebook post, the video went viral on the internet with more and more people giving their sympathy and kind consideration for the dog's well-being. Sleime also received several offers to adopt the dog.
The post has been shared over 26,000 times so far and has received over 38,000 'reactions' on Facebook.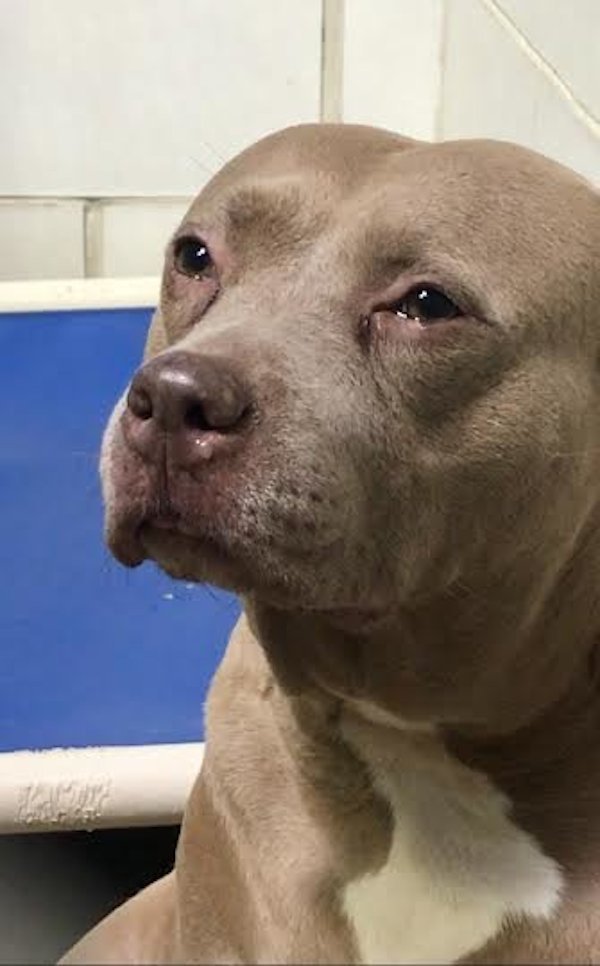 Source: YouTube
However, Cinnamon's new family was only discovered when one of Sleime's old friends, Meghan Shelton, reached out to her and told her that she wanted her family to meet Cinnamon.
Shelton told The Dodo, "I have a special place in my heart for pit bulls. I think they're a very misunderstood dog and a misunderstood breed."
She further admitted that when she saw Cinnamon in Sleime's video, "crying in a cage," she cried for her as well. "My kids cried. I showed my husband, and he said we could go look at her tomorrow," Shelton stated.
Please fill in your e-mail so we can share with you our top stories!