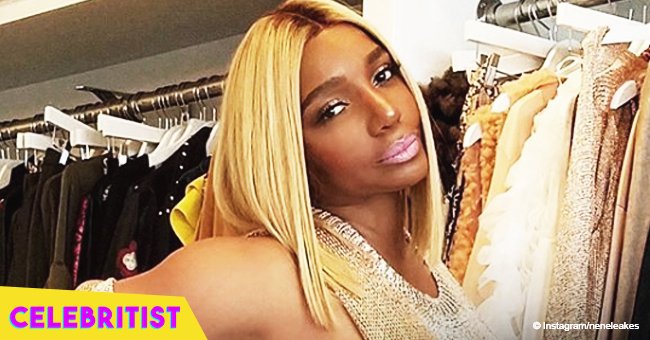 NeNe Leakes shares picture with husband on date night after his cancer diagnosis
NeNe Leakes has proven she is one supportive wife after her husband Gregg was diagnosed with cancer. Now, the beautiful couple went on a date night, making the most out of their time together.
Gregg has been in high spirits ever since his diagnosis, being positive about life. NeNe's fans and followers have made sure to let the couple know how much they admired their strength and resilience after going through something so traumatic and heartbreaking, by flooding their Instagram posts with loving comments. Moreover, they are impressed by the immense support that NeNe has been offering her husband.
"We Snuck ole date in while watching the fireworks. I had all the cocktails and Gregg had all the water"
Just recently, the lovely duo also enjoyed some time by the sea, making sure Gregg got all the fresh air and relaxation that he could possibly get.
Dressed in an unbuttoned blue polo and a white undershirt, Gregg stared peacefully in the ocean. His wife made sure to take a photo of the scene, saying that her husband has been chilling and feeling great.
Last week, The "Real Housewives of Atlanta" star Kandi Burruss gave a health update regarding Gregg during Sunday's episode of "Watch What Happens Live With Andy Cohen".
After bumping into NeNe and Gregg in Miami, Kandi shares that he is doing good.
"Gregg is doing... he's in great spirits. But obviously, as a friend, you hate to even see him going through that. So, it kind of like touched me to see that he's in this situation."
The singer reminded their fans to provide the Leakes family with privacy during this trying time, noting that they need the time and space for Gregg to rest and try to recover.
"Right now we need to just let him have his moment to relax and recover because he's doing a lot better."
While one of NeNe's post says that Gregg's "cancer was removed", the family is still contemplating as to whether or not they will have their patriarch undergo chemotherapy. While they have not yet made a public decision about this matter, it is great to see them having the time of their lives together.
Get well soon, Gregg!
Please fill in your e-mail so we can share with you our top stories!