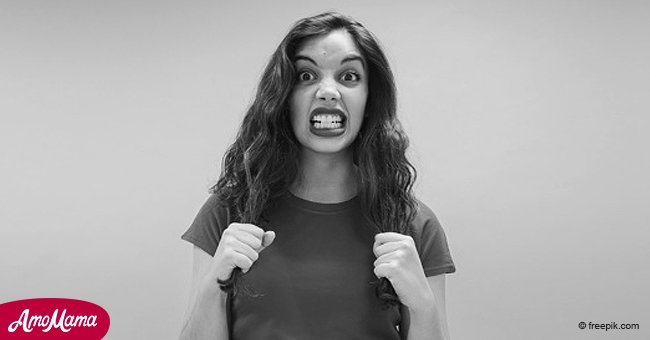 Mom outraged after secret recording revealed unsettling treatment of her son at school
When her 5-year-old son didn't want to go to school, his mother knew something was wrong
Kandy Escotto knew something was seriously wrong when her happy-go-lucky 5-year-old son Aaron didn't want to go to school anymore.
His grades were poor and when she helped him with his homework, Aaron told his mother that he was "a bad boy".
When she asked him why he would say such a thing, little Aaron explained that that was what his always teacher told him, reported Miami Herald.com.
"I don't care, don't do it, you think I care? Whatever your mom wants to see, honey, whatever your mom wants to see, you tell me what she wants to see a nice job or she wants to see a loser's job."
Rosalba Suarez, Miami Herald.com, 5th of July 2018.
Escotto was concerned and spoke to the Banyan Elementary School Principal Cheri Davis about her concerns.
Davis told her that Aaron's teacher, Rosalba Suarez, a 33-year veteran teacher had been named teacher of the year at the school in Westchester.
Davis told Escotto that she needed proof that Suarez was bullying her son since Aaron's word was not enough, so she bought a recorder and placed it in her son's backpack for four days and recorded 32 hours of audio.
Read more about Aaron Escotto on our Twitter account @amomama_usa.
Horrified, Escotto heard Suarez humiliating her son and another boy, calling them "loser."
The teacher told him that his mom was driving her crazy, and ridiculed him for not knowing how to bubble in a test.
Escotto set up another meeting and confronted Suarez with the recording, who, according to Escotto, said she was lying.
Neither Suarez nor Principal Davis responded to phone calls or emails with requests for a resolution to the problem.
Escotto's lawyer Attorney Sonia Roca contends that the recording is legal as the classroom is a public space.
Roca put the district on notice of the mother's claim with a certified letter in November. Roca held a press conference so the media could hear Escotto's story.
The school's principal has offered to transfer Aaron to another class, which Escotto agreed to, but commented that Aaron wasn't the problem.
The Miami-Dade County school district has opened an investigation into the matter, and Rosalba Suarez's behavior.
Please fill in your e-mail so we can share with you our top stories!