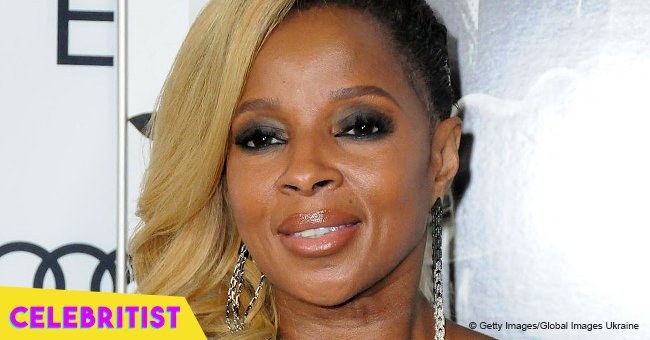 Mary J Blige flaunts curves in black and white jumpsuit after divorcing Kendu Isaacs

Mary J Blige is single and stunning at a recent event. The singer who just finalized her divorce last month proved she's a stronger and wiser woman now as she sauntered in an elegant jumpsuit.
Now legally single, Mary J. Blige made sure to rock the divorcee vibe attending the Essence Music Festival in New Orleans on Friday.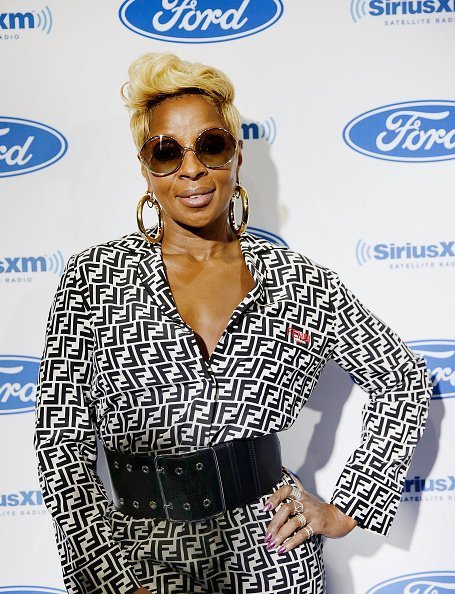 Source: Getty Images
The 47-year-old wore a black and white jumpsuit to the event; a Fendi creation printed all over with the brand's monogram. The long-sleeved ensemble with a low neckline showcased not just the singer's cleavage but her tiny waist highlighted by a wide black leather belt. Her peep-toe heels matched her outfit as it also carried the Fendi logo. Her short blonde hair gave way for her large gold hoop earrings to be on display to complement several rings on her fingers, an array of gold bangles and her gold watch.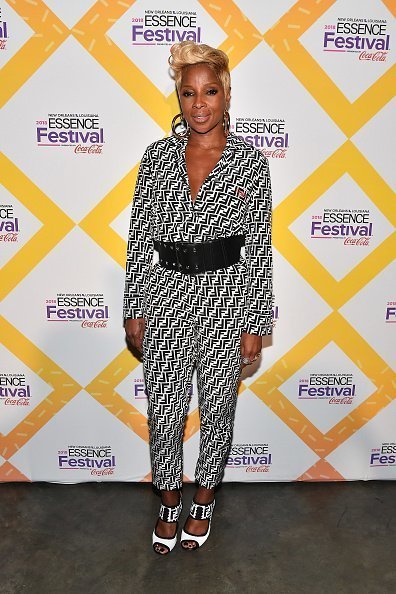 Source: Getty Images
The singer's marriage finally came to an end last month when a judge signed off on her divorce to Martin "Kendu" Isaacs. Their union which began in 2003 reportedly crumbled due to Isaacs' infidelity with Blige filing for divorce in July 2016.
As of June last year, the Grammy Award-winning singer was required to pay Isaacs temporary spousal support of $30,000 along with $135,000 in retroactive pay. Blige also covered $100,000 worth of attorney fees and expenses.
Luckily for the singer, her career blossomed since her separation, easing off the heartache and the financial obligations she's had to shoulder. Apart from releasing her 13th studio album 'Strength of a Woman', Blige was also honored with a 'Hollywood Walk of Fame' star. She earned a nomination for Best Supporting Actress and Best Original Song for the film 'Mudbound.'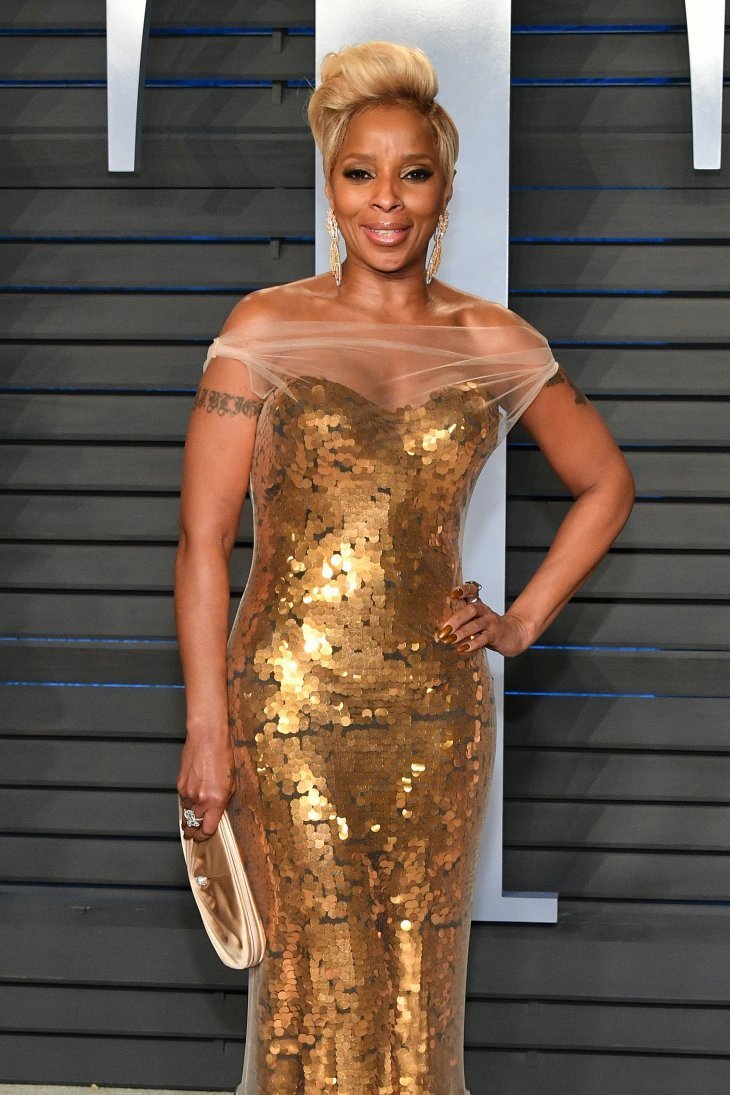 Source: Getty Images
Back in March, the ex-couple tried to reach a settlement agreement but did not come to terms with how to split their assets. With the details of their divorce now confidential, it's unclear how this was settled or if Isaacs was granted his request for $130,000 in monthly support.
Speaking during the 2018 SAG awards, Blige admitted to becoming "stronger" since her split from Isaacs and learning to be optimistic about her situation.
"I learned that I'm really stronger than I even knew because there is a lot of hell taking place, too, right now. But I am living. I am not a petty person. I let the positive overtake me so that all of the positive doors can open and the positive can come in. I'm stronger and wiser."
No wonder the singer is projecting a different glow. She's single and happy.
Please fill in your e-mail so we can share with you our top stories!