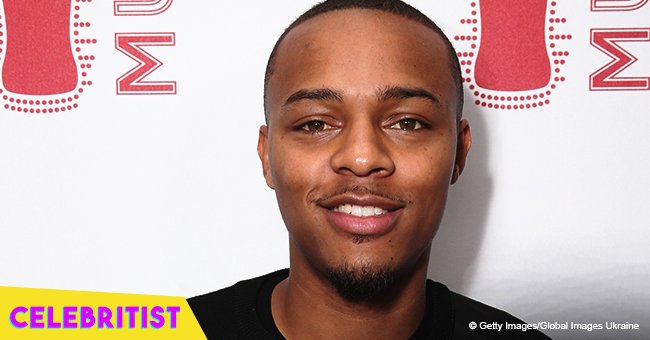 Bow Wow's growing daughter, Shai, teaches her daddy how to dance in recent video
The rapper, actor, and television host has a sweet 7-year-old daughter, who is already starting to teach him a thing or two when it comes to modern dancing techniques.
Shad Gregory Moss, better known by his stage name Bow Wow, has a 7-year-old little girl named Shai. Unfortunately for him, the little girl lives across the country with her mother, Joie Chavis.
Despite the distance between them, Bow Wow does his best to be a good father to his little princess, Skyping with her regularly, and seeing her as often as he can.
On a recent visit with Shai, the rapper shared a video of the pair of them, one that had his followers hysterical with laughter at him.
In the clip, Shai seemed confident as she faced up to the camera to demonstrate the "flosse dance" for her dad. With Bow Wow standing behind her, she showed off her sass with a flick of her hand as she instructed him to watch her.
Bow Wow attempted to start the dance without her while she was looking at the camera, but when she turned around and noticed she looked horrified, even giving a squeal at the stiffness of his movements.
As she started, he seemed perplexed by her dancing, but tried to follow along just the same.
But when she turned around a few seconds later again and realized there had been no drastic improvement, she decided that was the end of her lesson, and switched the camera off.
The little girl is a prominent feature on Bow Wow's Instagram account, with another video of them engaging in a daddy-daughter dance off in December 2017 getting almost 600,000 views as the adorable girl showed off her hip hop skills.
Bow Wow and Chavis had a rocky relationship, with the rapper bad-mouthing his baby mama when their relationship ended. But in recent years he has tried to patch up their relationship for the sake of his daughter.
The pair have since maintained a cordial relationship, and the rapper has expressed his admiration of Chavis. While he allowed their anger to get to his daughter before, he worked hard to change that.
Bow Wow stated that he had never had both his parents in his life as a child, and wanted nothing more than to give that to his daughter.
Please fill in your e-mail so we can share with you our top stories!