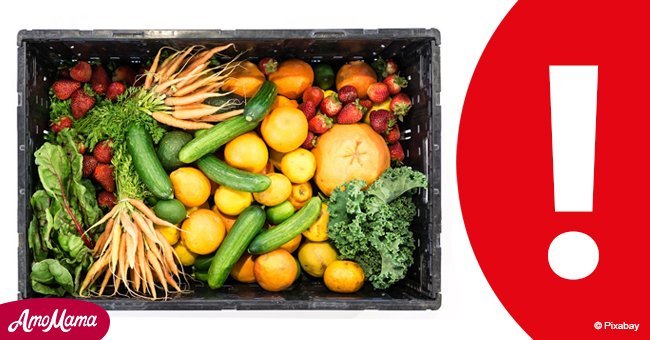 Alert: Parasite outbreak across several states linked to fresh vegetable produce
A microscopic parasite called Cyclospora cayetanensis was reported to contaminate pre-packed vegetable trays from Del Monte Fresh Produce. The company has recalled several variations of their products that have been allegedly infected.
Reports revealed that hundreds of consumers had purchased the company's products and an outbreak has recently occurred mainly among four states: Iowa, Michigan, Minnesota, and Wisconsin.
The Centers for Disease Control and Prevention revealed that seven people had been hospitalized due to the parasitic intestinal infection. Fortunately, no deaths have been reported.
As of late, 212 cases of the infection have been declared in the states as mentioned above.
For more updates about the outbreak, follow us on Twitter at AmoMama USA.
Del Monte has already recalled six oz., 12 oz., and 28 oz. Vegetable trays that have fresh broccoli, cauliflower, celery sticks, carrots, and dill dip. The expiry date on the label of the recalled products dated June 17, 2018.
Even though the confirmed cases were only reported from the four states, the recalled products were also sold in Illinois and Indiana.
CDC reported that most of the consumers who acquired the infection supposedly purchased the goods from Kwik Trip convenience stores, but the trays were also sold at Kwik Star, Demond's, Sentry, Potash, Meehan's, Country Market, FoodMax Supermarket, and Peapod.
Products that have been recalled have UPCs such as the following: 6 oz. Del Monte Fresh Produce vegetable tray UPC 7 1752472715 2, 12 oz. Del Monte Fresh Produce vegetable tray UPC 7 1752472518 9, and 28 oz. Del Monte Fresh Produce small vegetable tray UPC: 7 1752478604 3.
According to the U.S. Food and Drug Administration, possible effects of the infection are diarrhea, weight loss, stomach cramps and pain, loss of appetite, bloating, increased gas, nausea, vomiting, and fatigue.
It can take days or weeks for the parasite to pass through the human body. As stated in the reports, the consumers may be experiencing the symptoms of the illness just recently.
Until now, investigations by the CDC are ongoing. They advised the public to throw away any vegetable trays purchased with the same UPC as the ones stated above.
Please fill in your e-mail so we can share with you our top stories!