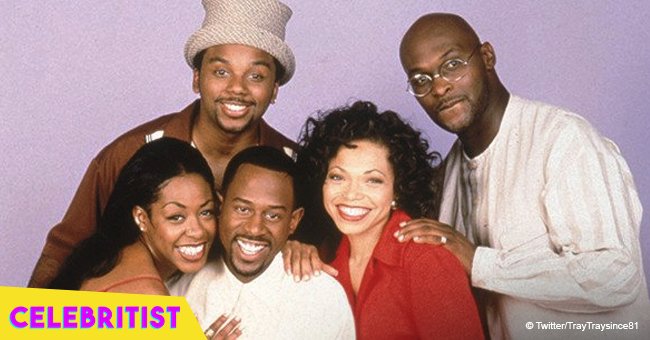 Remember Tommy from 'Martin'? His mother passed away just 2 years after his death
Tommy Ford surprised the world with his untimely death in 2016. Two years later, his mother joins him and brings back memories from that tragic day when the actor passed after alluding to it in his final interview.
Just two years after the death of 'Martin' actor Tommy Ford, his mother, Nellie has joined him. The news was delivered by Tommy's sister Viviane Brazil who bid goodbye to their mother on her Instagram page.
'RIP Nellie," she wrote and added
"Pls tell Tommy that I miss him everyday! Thank you for everything, you will be greatly missed! #rip#motherson #family #love #tommyford"
The message was accompanied by a photo of Tommy with their mother in happier times. Tommy stood behind his smiling mom and even held on to her shoulders projecting their close bond.
The actor died in October 2016 after suffering complications from surgery. He had been hospitalized in Atlanta following a knee surgery a week prior. Shortly before his death, he suffered an aneurysm in his abdomen and was placed on life support to which his family decided to take him off that same day.
Fans wondered if his aneurysm was related to his knee surgery, but doctors confirmed it was not. Dr. Carol Richardson-Te revealed some aneurysms are congenital and are hardly detected when you're not looking. Most of the times, there are no symptoms or warning signs.
Strangely, in Tommy's final interview with Excellence Community Magazine founder Dr. Angela Banks he appeared to be speaking as if he was on death's door, as TMZ reported. The star as said he felt like "half his life is over" and he's "ok with it."
Tommy's career included 5 seasons of 'Martin' and appearances on 'New York Undercover,' 'The Jamie Foxx Show,' and 'The Parkers.' When he died, he was 52 and left behind his wife Gina and their two children, TJ and Madi.
Please fill in your e-mail so we can share with you our top stories!