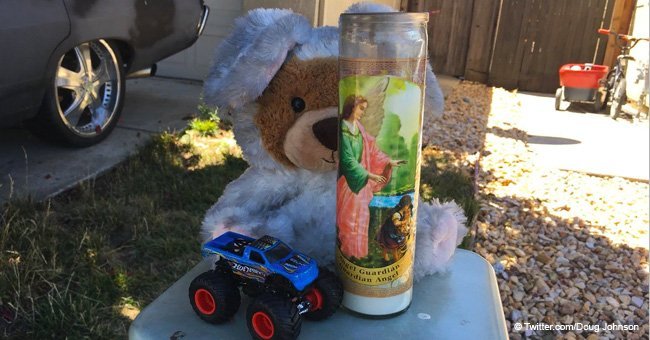 2-year-old boy dies after he was left in a hot car outside his home

A Sacramento toddler was locked inside a hot car and his death is being investigated
Sacramento County Sheriff's Department announced that a 2-year-old boy has died after he was found locked in a hot car outside his Sacramento home, reported ABC News on the 9th of July 2018.
At 5:53 p.m. Saturday, the 7th of July, the Sacramento County Sheriff's Department received a 911 call from the 9700 block of Everbloom Way. The caller was in distress and screaming that they had found someone who appeared to be dead in a car.
Responding officers found a 2-year-old boy unconscious and not breathing in the hot car. The toddler was pronounced dead after being transported to a local hospital.
The child's death is believed to be heat-related since temperatures reached 98 degrees on Saturday and remained in the 90s until about 6 p.m, but authorities are awaiting confirmation of the child's cause of death from the coroner's office
"It is unknown how long the child was in the vehicle or exactly how the child came to be in the vehicle"
Sgt. Shaun Hampton, ABC News, 9th of July 2018.
Sgt. Shaun Hampton of the Sacramento County Sheriff's revealed that the 2-year-old was found in a car across the street from where he lived.
According to standard procedure, a child's death is always reported to the Child Abuse Bureau, and detectives have been assigned to the case.
Keep up with the current news on our Twitter account @amomama_usa.
The detectives have started an investigation into the incident and have obtained a search warrant for the child's residence..
How the child got into the car or how long he had been in the vehicle before being found is currently unknown, nor has it been explained how his family was unaware of his absence from his home.
No charges have been formulated in connection with the toddler's death, but the investigation into the tragedy is ongoing.
Hampton reminds parents of the need for constant vigilance especially at this time of year when the temperatures become increasingly hot, and children can wander unknowingly into danger.
Hampton advises anyone who sees an animal or a child locked in a hot car to call law enforcement or attempt to open the vehicle.
Please fill in your e-mail so we can share with you our top stories!