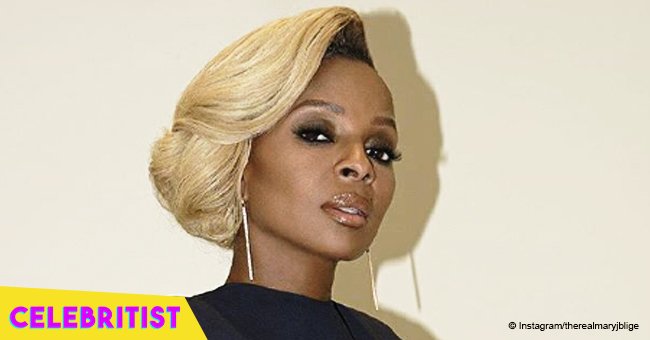 Mary J Blige stuns in leather mini-dress and thigh-high boots following divorce settlement

Mary J. Blige is a successful member of the music industry, but that does not stop her from trying to achieve more. She is always searching for new ways to express herself, and her most recent project involves a jewelry line. In promotion of her latest venture, she took to Instagram to post a gorgeous photo of her in a leather mini dress and thigh-high boots.
A few days ago, Mary announced that she was creating a jewelry line. According to an article by Billboard, the line has actually been done in collaboration with Simone I. Smith, LL Cool J's designer wife. Blige launched the Sister Love collection at Essence Festival over the last weekend.
"What made me want to work with Simone is [that] she already created an amazingly successful jewelry line and all the pieces are things that I love, and she also has an amazing fashion sense. I wanted to add to that by sharing some of my fashion sense with her and creating some things I dream about and I know other women are dreaming about."
The hip-hop star also shared on Instagram that the jewelry line "represents women together and recognizing each others' strength and power". One product that is now available online is the "Queen Hoop Earrings", now available for purchase at $199.
Her successful collaboration launch came after news that she has divorced her husband Kendu Isaacs. A couple of days prior to the Oscars. Blige and Isaacs reached an agreement and finally settled their divorce last March.
While the settlement was not made public, the couple did agree on something that did not require a court appearance from both of them.
It hasn't all been negative news for Mary, who was nominated for an Academy Awardfor Best Supporting Actress in the film "Mudbound", as well as for Best Original Song for "Mighty River".
After everything that has been happening, it seems the singer-turned-actress is ready for this new phase in her life, making sure to try out new ventures to keep her on her feet.
Please fill in your e-mail so we can share with you our top stories!