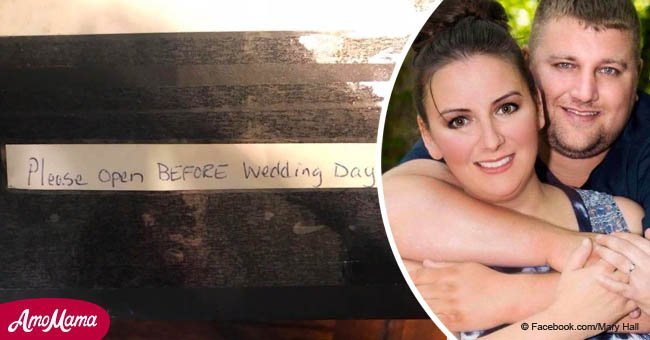 Couple receives sweet mystery gift from strangers weeks before their wedding
An Evansville, Indiana couple received a letter of congratulations along with a special gift from strangers living hundreds of miles away from them.
According to 14 News, Chuck Neese and Mary Hall received a gift package from another unnamed couple 12 days before their wedding, which happened on January 20 earlier this year.
Mary revealed that she received the surprise package on the table when she came back from work that day.
"Chuck was in the living room, and I asked, what was in the box? We opened it, and he started reading that letter, and as he started reading, I just got chills and goosebumps all over. He kept reading... and I was just shocked," she told the source.
Follow us on Twitter to learn more!
The box contained a sentimental letter from complete strangers, a couple in northern Illinois, who found Chuck and Mary's wedding registry online through a Google search.
The couple also revealed in the letter that their late parents from La Crosse, Wisconsin had the same names as the parents of the Evansville couple.
"We kindly wish that you will accept these engraved champagne glasses that had once belonged to our late parents," the letter read, "Chuck and Mary Felker of La Crosse, Wisconsin...married for 62 years."
Mary further explained that when Chuck opened the package and pulled out the glasses, there was another emotional message written on it. 'Let me dance with you forever, Mary and Chuck,' the letter read, according to Mary.
Delighted by such an unexpected gesture from complete strangers, Mary and Chuck then decided to use the champagne glasses on their big day.
Mary also vowed to meet the kind couple someday eventually. She also informed that they invited the Illinois couple for their wedding.
Chuck and Marry also vowed to start a tradition with their wedding. They decided to send the gifted champagne glasses to another couple by the same name, no matter where they are in the world.
Please fill in your e-mail so we can share with you our top stories!