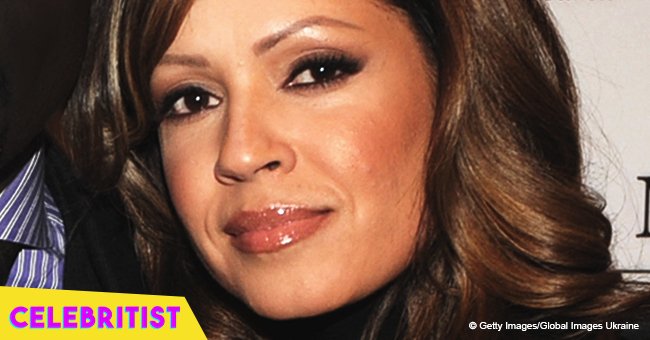 Remember singer Perri 'Pebbles' Reid? Her cousin is a famous 80s R&B singer
The former singer is actually related to another artist she spent plenty of time on the stage with, and it's a family connection most of her fans don't know about.
Perri "Pebbles" Reid may have left the entertainment industry a number of years ago, but she is still remembered and loved among old school fans of the contemporary R&B genre.
During her heydays, she wrote and recorded a number of hits, including tunes like Girlfriend, Mercedes Boy, Giving You The Benefit, and Love Makes Things Happens.
The singer, songwriter, and music executive regularly worked with a number of different famous artists and producers during her career, but one of them had a closer relationship with her than the others.
The other R&B singer, Cherrelle, is actually Reid's Pebbles' first cousin.
Cherrelle is famous in her own right, with tunes like I Didn't Mean to Turn You On, Where Do I Run To, Everything I Miss at Home.
But that's not even close to the end of the list of famous members of the family.
Cherrelle is also the aunt of Brandy D., a member of the group Blaque.
While Brandy shared that her musical career has been greatly influenced by the likes of Janet and Michael Jackson, she also has plenty of inspiration in her own family.
During the 80's and 90's, Brandy was fortunate enough to be able to tour with her aunt Cherrelle while she was singing with New Edition.
Brandy's father was also a singer in a band, and her grandfather was one of the Miracles. As a result of all the musicians in her family, Brandy grew up in a very music-orientated house.
Cherrelle's sister is also famous in the entertainment industry, although not as a singer like the rest of the family.
Marvel Britto is known as the President and CEO of The Britto Agency. Among the agencies top clients are the likes of Payless, Motorola, Mariah Carey, and athletes Gary Sheffield and Stephon Marbury.
Aside from that, Britto also works as a TV, film, and theater producer.
Pebbles' daughter, Ashley Reid, on the other hand, may have grown up in a musical family with the spotlight shining on her, but she took a very different career path to the majority of her family.
Naturally, she also harbors plenty of artistic talents, but decided to focus on fine arts rather than a stage career. She is also a photographer and a teacher.
Please fill in your e-mail so we can share with you our top stories!