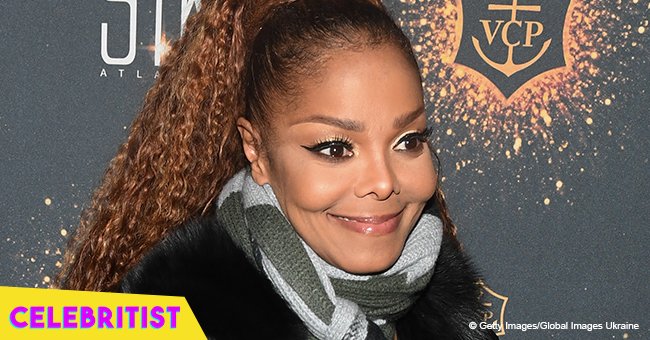 Janet Jackson glows with happiness in all black outfit while talking on phone in new pics
Janet Jackson is back on the road with her "State of The World" tour, and she's looking more fabulous than ever. Despite the recent loss of her father, Joe Jackson, Janet seems to be in a great mood and ready to kill it on stage.
The worldwide superstar recently started the second half of her "State of the World" tour, the eight of her career and the first one after giving birth to her son Eissa Al Mana.
Janet has been rehearsing and training to put on an amazing show like only she can do it on stage, and her first stop was at Essence Festival over the weekend. As usual, Janet owned the scene, but before going in front of the live audience, she took some time to snap some casual photos while being backstage.
In a series of pics shared to her Instagram, the 52-years-old singer looks stunning wearing a black sweatshirt and black pants as she talked on the phone while her photographer snapped some pictures.
"Multitasking," she captioned one of the pics, referring to the fact that she was probably taking care of some business on the phone while looking fiercely to the camera for some good shots.
Janet is apparently in high spirits and enjoying herself, as she recently mentioned in an Instagram video how excited she was for meeting fans once again after so long, and stated that she's been missing them a lot.
Just two weeks ago, the entertainment industry and the Jackson family suffered the loss of the man responsible for creating three of the biggest music acts of our time: Joe Jackson.
As the patriarch of one of the most famous and talented families in the industry, Joe was behind the careers of the Jackson 5 and Michael and Janet Jackson.
Even though his role as a father was not exemplary, as he ruled his family with an iron fist and didn't allow his kids to call him "dad," Joe's legacy will live forever thanks to opportunities he created for his children.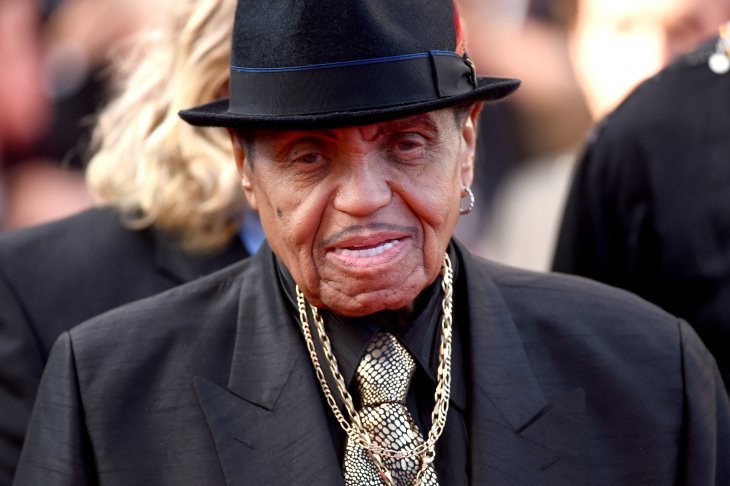 Credit: GettyImages / Global Images of Ukraine
Janet attended the funeral, held at Forest Lawn Memorial Park in Glendale, California, with her 1-year-old son, Eissa. The family had a private service first to give them some time to grief without strangers lurking around, but a public service followed soon after.
Is not clear if Joe was buried in the same private mausoleum as his son Michael since they didn't have a good relationship while being alive, or if his tomb will be nearby.
Fans have been sending Janet and the rest of family their good wishes and sincere prayers, and we're sure they'll make the singer smile with their actions through the upcoming tour.
Please fill in your e-mail so we can share with you our top stories!