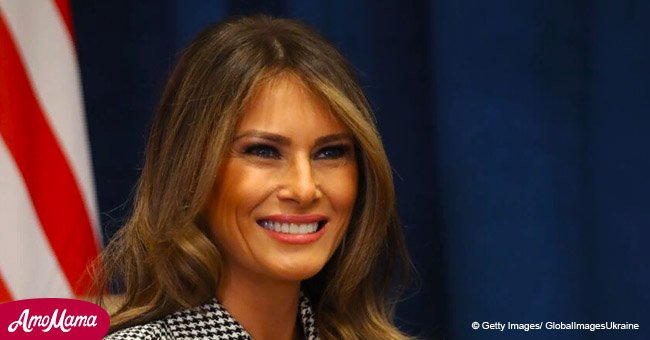 Melania Trump chose very unusual brightly colored shoes for business trip to Europe

The First Lady of the United States is known for her impeccable style. Melania Trump didn't disappoint with her outfit when she departed for Europe.
President Donald Trump addressed the press from the South Lawn of the White House on Tuesday and Melania proudly stood by his side in a pair of Louboutins worth $795.
She chose a beige Martin Grant skirt with belted detail worth $975 and matched it with a long-sleeved red sweater and a pair of sunglasses while her hair was styled in her signature do.
However, the pièce de résistance was her pair of red-soled Louboutins which was made with beige, red and cream-colored Kraft paper! Read more about Melania's fashion choices on Twitter, @amomama_usa.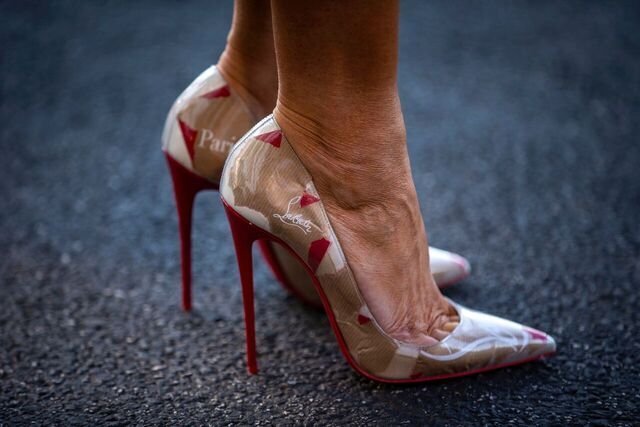 Source: Getty Images
As per Christian Louboutin's website, the shoe is made with paper 'from the signature red-lined shopping bags' and is 'hand-torn and placed under a PVC sheet.'
Each piece is therefore unique, and part of his new theme referred to as having an 'audacious new trash flair.'
As reported by Daily Mail, the President will attend the NATO summit in Brussels and will meet with President Putin in Helsinki this coming week, which he referred to as the 'easiest part of the tour.'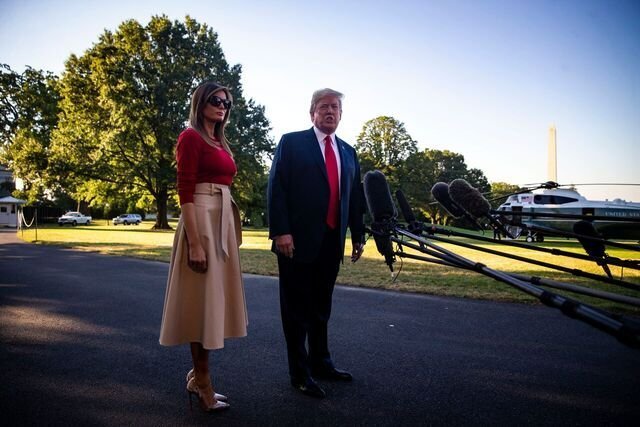 Source: Getty Images
"So, I have NATO, I have the UK which is in somewhat turmoil, and I have Putin. Frankly, Putin may be the easiest of them all. Who would think? But the UK certainly have a lot of things going on."
President Donald Trump, YouTube/Trump TV Network, July 10, 2018.
Trump also said that even though America has allies, the country is "being taken advantage of" by the European Union and added that the US lost $151 billion during 2017.
He added that America has "laws and borders" and told people: "Don't come to our country illegally" and the people who are fighting ICE are a disgrace. "Without borders, you do not have a country," he said.
However, as explained by William Han on Vox, who has been living in the country for 15 years and have two Ivy League degrees, becoming a citizen 'legally' is practically impossible.
Please fill in your e-mail so we can share with you our top stories!