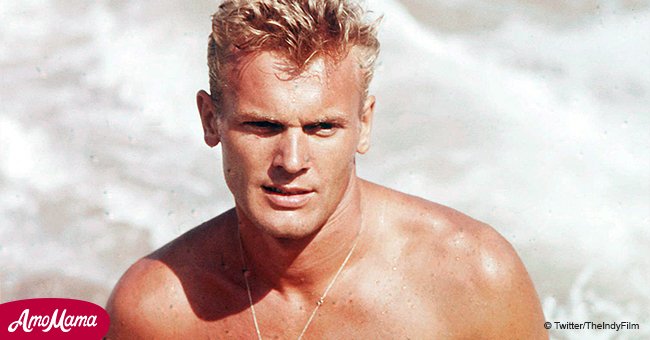 The secret affair of Tab Hunter, Hollywood idol who hid his sexuality

Tab Hunter was most famously known for his roles in Island of Desire, The Steel Lady, and Return To Treasure Island. He passed away at the age of 86.
As reported by BBC, Hunter rose to fame in the early fifties and later hosted his own television show. However, the world was unaware of Hunter's secret affair with Anthony Perkins.
Hunter, who was tied to actresses such as Natalie Wood and Debbie Reynolds, confirmed in his 2015 biography that was he gay, even though he was in "total denial" about his sexuality during the height of his fame.
Apart from Perkins, the Battle Cry actor also had relationships with athlete Ronnie Robertson, and Allan Glaser, whom he lived with for more than three decades. Read more on our Twitter, @amomama_usa.
Hunter passed away on July 8, 2018, after suffering a cardiac arrest caused by deep vein thrombosis. He would have celebrated his 87th birthday on July 11.
His peers mourned his passing on Twitter with Harvey Fierstein saying that they 'shared some good laughs back in the 80's,' and that he 'was always fond of this dear man.'
According to Mercury News, his relationship with Perkins will be made into a movie titled Tab & Tony, directed by JJ Abrams and Zachary Quinto.
The film will draw inspiration from his biography, Tab Hunter Confidential: The Making of a Movie Star. Producers are still on the hunt for the lead actors.
When Hunter was asked if he would have 'come out of the closet' if times were different, he admits that he probably wouldn't, and cites his religious upbringing as the reason.
However, he realized that there were other men in the industry who lead a secret life and feared being judged by their loved ones and peers.
He hoped that his story would guide them to a place "where they don't feel as bad about" who they are.
Please fill in your e-mail so we can share with you our top stories!