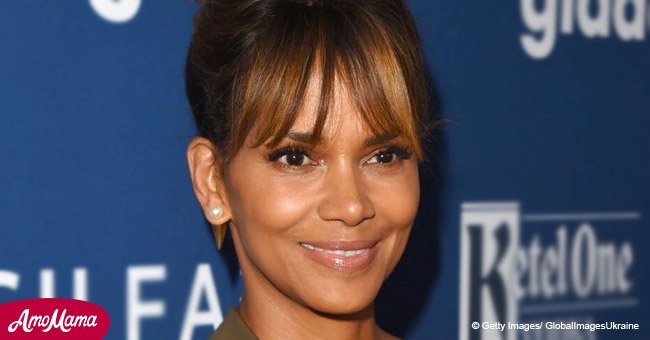 Halle Berry surprised fans with rare photo of son's face
Celebrity mom Halle Berry has avoided posting photos of her children, until now
Halle Berry breaks her own rule and surprised fans by posting a rare photo on Instagram showing half of 4½-year-old son Maceo-Robert's face during their recent Bora Bora vacation, reported ExtraTV.com on the 9th of July.
Berry, who has two children: Maceo-Robert, 4, and Nahla Ariela, 10, has always done her utmost to shield her children from public scrutiny.
She has zealously safeguarded her children's privacy from the press and social media. Berry wanted to share a photo with the people who care for her and have supported her work, but she also didn't want to exploit her children, so she opted for a profile shot of her adorable little boy.
"That was a struggle. I really don't like to show my kids very much … but I do realize … my people are, like, solid for me and me for them and I feel like I want to include them."
Berry shares Maceo-Robert with ex-husband Olivier Martinez; and Nahla Ariela with her ex-partner Gabriel Aubry.
Being a celebrity, she explains has downsides that no one can imagine - and neither did she until she became a successful actress,
Celebrity parents in particular, have an even harder time. Their children can be hounded by paparazzi, lose all privacy and may even be in danger of becoming targets for kidnappers.
Berry, 51-ye, who was once a beauty queen and her break into acting came with a part in the movie Boomerang alongside Eddy Murphy 1992,
Over the next few years, she starred in several hit movies including X-Men, Swordfish and the spy film Die Another Day in which she played Bond Girl Jinx.
In 2002 Berry won the Academy Award for Best Actress for her performance in the romantic drama Monster's Ball, and as of 2018, she is still the only black woman to have won the award.
Berry explains that as proud as she is of her children, it is their right to choose what kind of life they will want for themselves, and not to be subjected to the fallout of her own choices.
Please fill in your e-mail so we can share with you our top stories!