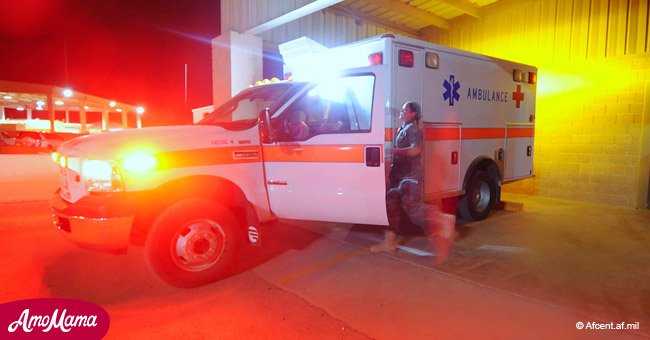 Grandma dependent on oxygen dies after power is cut off
A woman died from oxygen deprivation when her electricity bill was not paid
Linda Daniels, 68, a resident at Shepard Avenue in Newark died when the power company cut off her supply when she failed to pay her bills, reported ABC on the 8th of July 2018.
Daniels suffered from congestive heart failure .and was dependant on a machine to breathe. When the electricity was cut off, Daniels' daughter Desiree who was with her that day used a smaller oxygen reserve and called 911.
EMS Paramedics brought a portable unit to the house but it was too late. Daniels had succumbed to respiratory failure and could not be revived.
All through the ordeal, Daniels' family had been desperately calling PSEG begging them to turn the power back on because Daniels' life was in danger.
"Because there was no response from the customer, the customer was shut off. They had not notified us of any medical circumstances in the home."
PSEG, ABC, 8th July 2018.
Desiree revealed that one operator had told her to stop calling since there were too many tickets in the system. Eventually, they told her they had a team on the way, but no-one showed up.
Even though Daniels' medical equipment was registered with the utility company as required by law, the power had been shut off because she had fallen behind on payments.
Read more about Linda Daniels on our Twitter account @amomama_usa.
On the 29th of May, according to PSEG bill, Daniels owed $1,800, but another bill indicated that a payment of $300 was sent in in April; then one of $450, and on the 3rd of July - 3 days before her death - Daniels had sent in a further $500.
PSEG claims that it did notify the customer that their account was behind and service would be terminated. Power was restored the next day, but much too late to save Daniel's life.
Police are now investigating the case, and PSEG says it is reviewing its records. Investigations are still underway, but the company and may possibly face charges of wanton disregard or even depraved-heart murder.
Under the law of the United States, depraved-heart murder also known as depraved-indifference murder is a charge applied when an individual acts with a "depraved indifference" to human life and where such act results in a death, despite that individual not explicitly intending to kill.
Please fill in your e-mail so we can share with you our top stories!