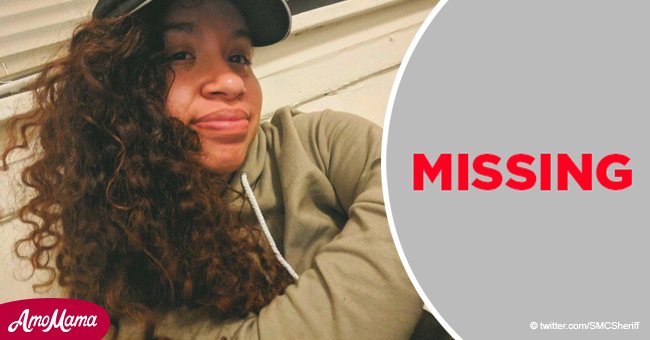 Family offers $10,000 for any information that can help find 23-year-old Angela Hernandez

The family of a missing Oregon woman is offering a reward for information on her whereabouts.
Angela Hernandez, 23, has been missing since the morning of the 6th of July 2018. Hernandez left Portland in her 2011 White Jeep Patriot and was on a road trip to Lancaster in Southern California when she vanished. Her desperate family has posted an appeal on Twitter and offered a reward in hopes of finding her.
On the night of the 5th of July, she texted one of her sisters to say she was parking behind a Safeway in Half Moon Bay, just six hours from her destination, and would be sleeping in her car.
Early the next morning she again texted her sister to say she was on her way, headed south to Lancaster. This was the last anyone would hear from her.
Detective Rosemerry Blankswade of the San Mateo County Sheriff's Office revealed that the place where Hernandez had slept had once been a homeless encampment, but that it had been cleaned out sometime before.
"Angela always answered her phone and always replied and she left here right before 8 a.m. and by 10 o'clock Isabel called her and Angela wasn't answering anymore. It would ring and go to voicemail,"
Christina Ambriz, ABC News, 10th of July 2018.
Something happened to Hernandez between her last text at 8 am, and the time her sister called her at 10:00 am and got no response. Christina Ambriz, Hernandez' sister said that she always answered her phone, and her lack of response set off alarm bells for her family.
By that evening the family had reported Hernandez missing, and investigators were able to ping her phone, which was traced to the Davenport area, less than an hour south of Half Moon Bay.
Read more about Angela Hernandez' disappearance on our Twitter account @amomama_usa.
The area was thoroughly searched by the Santa Cruz County Sheriff's Office who flew over the area yesterday and found no trace of Hernandez or her car.
The family is now putting up fliers in the Half Moon Bay area hoping someone may know what happened to Hernandez.
In order to encourage reluctant witnesses to come forward, the family is offering a $10.000 reward for information leading to Hernandez' location.
Anyone with information is asked to call 650-363-4051 or 800-547-2700.
Please fill in your e-mail so we can share with you our top stories!