Paris Jackson melts hearts with picture of grandfather Joe's final moments
Two weeks ago, the Jackson family suffered the loss of one of the most successful patriarchs ever to grace the entertainment industry. His entire family attended his funeral, but his granddaughter Paris was by his side when he passed away.
Paris Jackson, the eldest daughter of worldwide superstar Michael Jackson, shared her grief with the world after the death of her grandfather by posting a touching picture of their intertwined hands in his final moments on Instagram.
The 20-years-old model wrote a lengthy and heartfelt message to Joe Jackson where she showed her gratitude for the man that made of the Jackson family what they are today, one of the most famous, talented and wealthy families of the entertainment industry.
Paris called Joe "the first true Jackson" and described how glad she was for being able to spend his last moments on earth by his side, showering the man with love and recalling stories that her dad used to tell her about Joe.
"Spending those last few moments with you were everything. being able to tell you everything i needed to tell you before saying goodbye was such a blessing," she wrote. "You are the first true Jackson. The legend that started it all. None of us would be anywhere near where we're at if it weren't for you. You are the strongest man i know. your life's work will go down in history, as will you, to be known as one of the greatest patriarchs to ever live."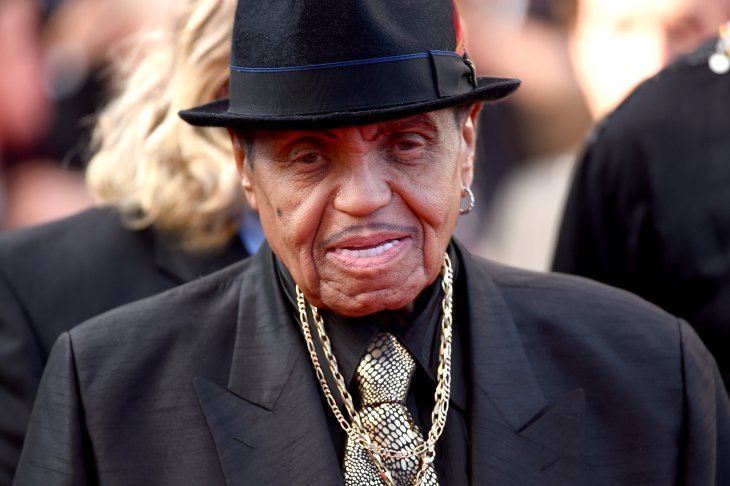 She continued describing how she was able to cuddle her grandfather, kiss him and hold his hand. And how his eyes light up when she quoted the advice he used to gave her as a little girl. Paris was able to hear Joe laugh for the last time after sharing some jokes, and for that, she said her heart is content.
The young beauty also stated she made Joe promise her he would visit her in dreams, and she was going to count on it. She closed her touching text writing:
"I promised you that we will keep telling your story, over and over. To never be forgotten. My great grandchildren will know who Joseph Jackson is. i love you grandpa. So so so much that words can't describe. i have immense gratitude for you, and always will. We all feel that way. Thank you for everything. Truly. Rest in peace and transition. I'll see you in my dreams very very soon."
Days after the funeral, that was held at Forest Lawn Memorial Park in Glendale, California, people started to spread rumors about Paris and her aunt, Janet Jackson, avoiding each other at the funeral and causing discomfort to the rest of the family.
Paris had enough and put the rumors to rest by taking to Twitter to slam the people that were spreading such lies about her relationship with Janet, saying:
janet and i haven't argued in over 6 years, stop with these stupid rumors. i have nothing but love for my family and they all know it. fuck off

— PK (@ParisJackson) July 3, 2018
Fans cheered on Paris for defending her family and putting the haters on their place, take a look at some of the tweets below:
Your family's business IS your family's business. You don't owe anyone an explanation.

— Black Folks Been Told You (@Kierryk345) July 3, 2018
Prince Jackson also paid tribute to his grandfather with an Instagram photo standing next to the man and smiling brightly. "You taught me to take pride in the Jackson name, and what it really means, you taught me dedication in the face of adversity and most of all you showed me strength and fearlessness," the young man wrote in his caption.
Although Joe Jackson didn't have the best relationship with his kids, it seems like the Jackson family members have a lot of love and admiration for the man.
In life, Michael Jackson revealed on several occasions that he was scared of his father because of his violent and abusive nature. The King of Pop confessed that Joe wouldn't let him or the rest of his siblings to call him "dad," and that every time they were rehearsing as the Jackson 5, Joe had a belt on his hand.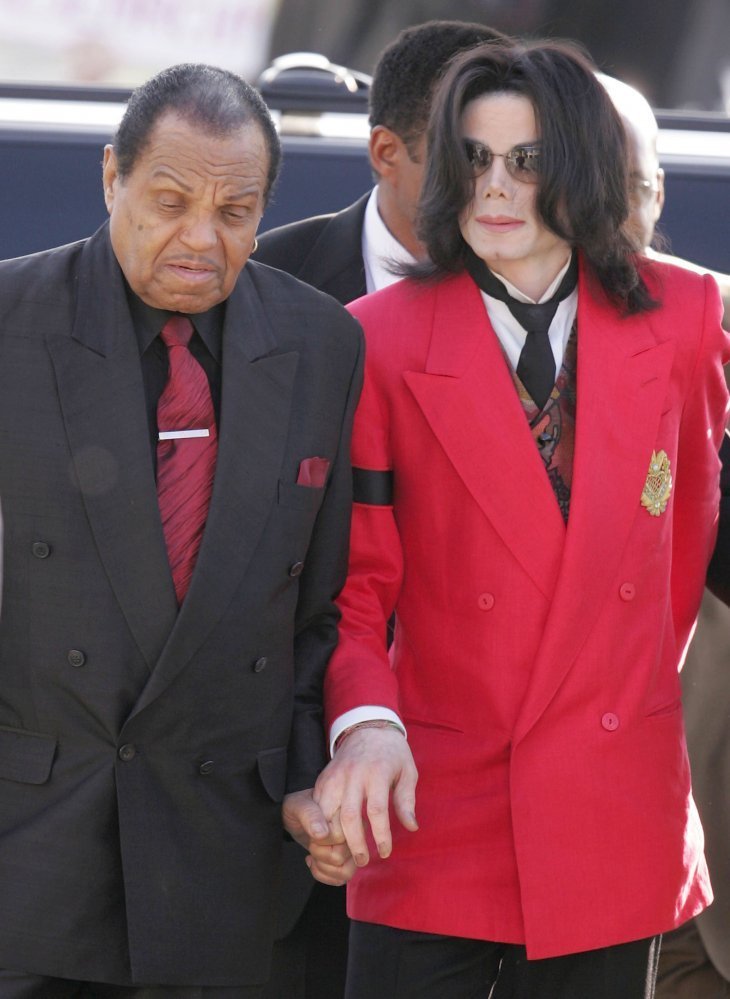 Even Janet Jackson confessed, on an interview with Piers Morgan years ago, that she didn't agree with her father's ways but, in the end, he created some of the biggest acts in music, and all his kids turned out just fine.
"He has his issues, his things, and the way that he was brought up. He's set in his ways. I think he did the best that he could," Janet said. "I think he did a wonderful job with us, the outcome. But the way he went about it, I don't know if I agree with that. But we turned out okay."
Joe Jackson's legacy will live on as long as the Jackson family continues working on the entertainment industry, and despite his harsh ways, he will be remembered as one of the most successful men of all time.