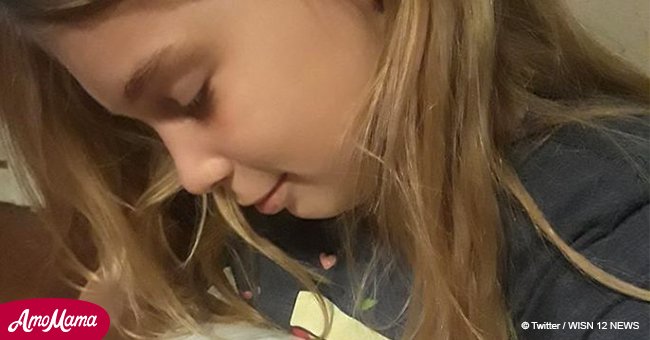 Texas Girl, 10, tragically dies after trying to rescue kittens

10-year-old Greenlee Marie's family revealed that she was electrocuted while reaching out her kittens from the back of a clothes dryer.
A Texas-based family was devastated over the loss of their 10-year-old daughter Greenlee Marie, who died while attempting to rescue her pet kittens from behind the family's clothes dryer.
The incident took place on July 7, after which her body was transported to Dallas for an autopsy, as reported by Dallas Morning News.
The grieving family set up a GoFundMe page on which the girl was described as a compassionate individual who cared deeply about people and orphaned or injured animals.
Greenlee wished to build a career out of her passion and grow up to become a veterinarian. Read more about Greenland Marie on our Twitter account @amomama_usa.
The deceased girl's family started the fundraising campaign, in which they urged well-wishers to send donations instead of flowers or cards.
According to the campaign, the donations will forward Greenlee's mission of rescuing animals and lending a voice to the helpless.
Greenlee's mother Shelby Roos spoke to KSLA-TV, sharing that her daughter loved her kittens and was always ready to do anything for them.
Roos also posted a heartfelt message on Facebook along with a picture capturing Greenlee in one of her happy moments.
Roos wrote that her daughter was a light in their lives and at the tender age of 10, she had an unusual capacity to give love.
While asking for the prayers for the family, Roos also requested that their privacy is respected and that the details of her passing be spared.
She also urged her followers to hug their loved ones and express their love, recognizing that the future is unpredictable.
The family had reportedly issued complaints in the past about electricity problems in their home, and the fire and police departments are in the process of investigating the incident.
Please fill in your e-mail so we can share with you our top stories!