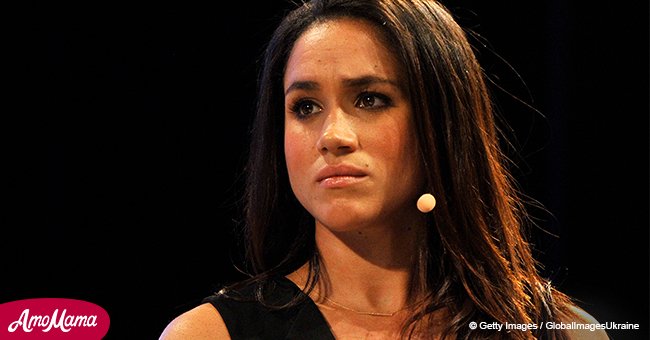 Meghan Markle breaks Royal protocol with 'chat' on abortion
Duchess Meghan has apparently broken Royal protocol by discussing Irish politics. According to Irish Senator Catherine Noone, it seems the Duchess was in favor of Ireland scrapping the abortion policy.
The Irish Times reported that the senator tweeted twice referring to Meghan's opinion on the abortion matter. However, both tweets have since been deleted.
Senator Catherine Noone pulled Duchess Meghan into Ireland's abortion debate on Tuesday. Speaking on political matters conflicts with a centuries-old tradition that Royal Family members not share their views on political issues.
Noone tweeted that she 'had a chat' with Meghan about the May referendum that approved scrapping Ireland's abortion ban. According to the senator, 'She watched with interest and was pleased to see the result.'
For more on this story go to our Twitter account @amomama_usa. The senator backtracked her statement with another tweet, saying, 'I should say she seemed pleased - she was interested and very measured, not political at all.'
Both tweets were later deleted and Noone posted a photo shortly after 10.30 p.m. and captioned it, 'A pleasure to meet Prince Harry & the Duchess of Sussex at the British Ambassador's Residence this evening. #harryandmeghan #royalcouple #meghanmarkle.'
'Great to chat with Meghan Markle, Duchess Of Sussex, about Repeal and the importance of her feminist activism. So important to have people in her position championing women's rights. Total sounder!'
Una Mullally, Twitter, July 10, 2018
Noone revealed that she had deleted her original message as it "was misleading." Despite Noone trying to explain away her earlier posts, one other person who met the Duchess was unapologetic.
Una Mullally, a writer who was also at the party, shared similar comments about a conversation she apparently had with Meghan. She shared that she'd spoken to the Duchess about the repeal of the abortion act.
According to her post, Meghan 'championed women's rights.' Mullally hasn't deleted her post that also shows her talking to someone who appears to be the Duchess.
The Royal Family has maintained political neutrality since the 17th century; when King Charles I lost his head during the English Civil War. Currently, there's no law against them having political opinions.
However, the Queen's constitutional role is to represent the entire country so the Royal Family refrains from taking sides in political issues.
Please fill in your e-mail so we can share with you our top stories!