Tiny Harris melts hearts with video of baby Heiress at her first swimming lesson
Singer and songwriter Tameka Cottle, best known as Tiny Harris, took to Instagram to share a video of her daughter Heiress during her first swimming lesson.
In the one-minute recording, two-year-old Heiress was shown swimming in a big pool next to her trainer. The toddler seemed very secure in the water, and her instructor was doing a great job in building that confidence.
At one point, the coach asked Heiress to pick up a toy that was in the pool, so that the girl had to dive in for a couple of seconds. She did it, and even though she couldn't catch it at first, Heiress tried one more time and got it.
By the end of the video, the instructor helped Heiress to dive in again for a second. In the background, Tiny could be heard saying: 'good job!'
For the caption, the proud mother set clear that the footage was taken during Heiress first swim lessons. Tiny revealed that the toddler did a great job at first, but then she started crying a lot.
The singer finished by saying that she hoped Heiress could do better when she went to the pool with her father, rapper T.I. As soon as she uploaded that video, her fans and followers took to the comment section to share their thoughts.
One of them was Instagram user @jazzybray131, who admitted that Heiress was her favorite celebrity baby and finished by saying that the toddler was beautiful.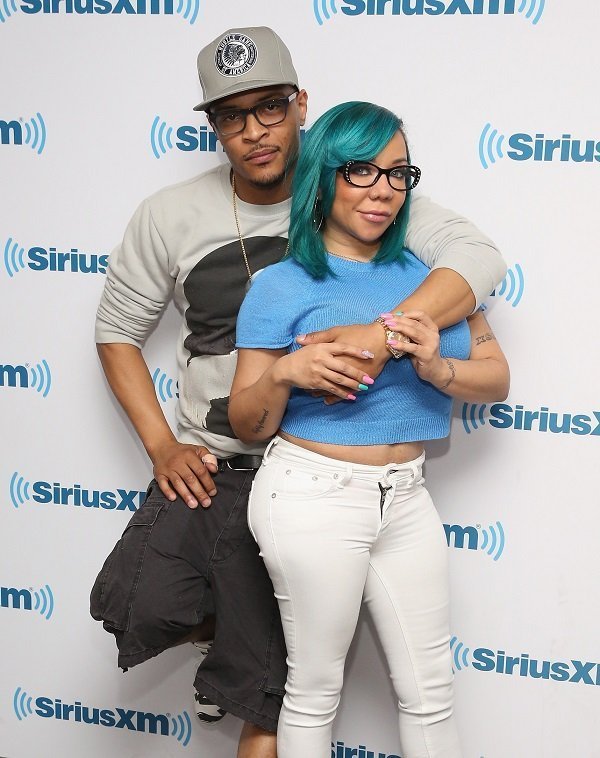 As Atlanta Black Star reported, the cheating scandal in which T.I. is involved at the moment has not stopped Tiny and the rapper from co-parenting their children, and that the previously mentioned video was proof for that.
ABS pointed out that Tiny's caption set clear the couple is taking turns to do things related to their children, like taking Heiress to her swim lessons.
It was also the first time that Tiny has addressed her husband (she tagged him in the post) since he was caught on video last month kissing and spanking Greenleaf actress Asia'h Epperson.