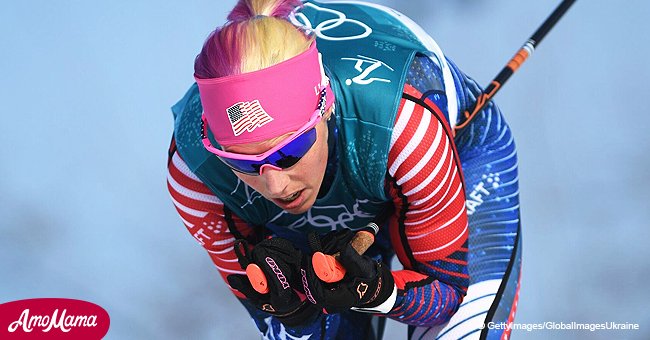 35-year-old Olympic gold medalist announced fight against breast cancer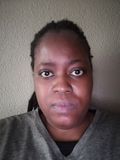 Olympic cross-country skier Kikkan Randall announced on Wednesday that she was now battling breast cancer. She revealed that she found lumps in her breasts on Mother's Day.
In an Instagram post, the star shared that she'd had her first round of chemotherapy on Monday. She also stated that she was staying healthy as she tackles the disease.
Kikkan Randall, 35, is a US athlete who helped win her country's first gold medal in women's cross-country skiing at the PyeongChang Winter Olympics earlier this year. Randall became known for the pink streaks in her hair.
It's a look she adopted shortly before the Winter Games to bring attention to cross-country skiing as "a fun, exciting and dynamic sport." In her Instagram post on Wednesday, she referenced how the color had taken a new role as she's now battling breast cancer.
For more on this story go to our Twitter account @amomama_usa. Randall found a pair of pea-sized lumps in her breast which were diagnosed as cancerous.
The disease was caught at an early stage and that has led to a positive prognosis according to the star's post. Randall will go for six rounds of chemotherapy.
'It's a scary thing to learn you have cancer, and I have wondered every day since how this could have possibly happened to me. But I have promised myself that I will remain positive and active and determined throughout my treatment.'
Kikkan Randall, Instagram, July 11, 2018
She will receive treatment every three weeks, before undergoing surgery. According to Anchorage Daily News, the athlete shared that "It's tough for sure especially coming off winning an Olympic gold medal. To go from that high, to barely two months into retirement, and then you find out about this, which just changes everything."
In her post, Randall explained that for her first round of chemotherapy on Monday, she'd ridden her bicycle to and from the hospital. The star moved to Penticton, British Columbia, earlier this year with her husband and child but has returned to get treatment in Anchorage.
Currently, she's staying with her parents until she can decide if it's possible to move back and forth between the two places. Randall received massive support from a group of friends who accompanied her to her first treatment.
Her Instagram post included 6 pictures that showed her experience on Monday. Included was a picture of the tie-dye sneakers she wore on the day.
The star plans to document her experience periodically on her blog, kikkan.com. She did not specify the stage of breast cancer that she has.
The Olympian is younger than most breast cancer patients. According to the American Cancer Society, the disease is more likely to occur in women in their 50s and 60s.
A 30-year-old woman has a 1 in 220 chance of developing breast cancer in the next 10 years. However, by age 40, the likelihood increases to 1 in 68.
Please fill in your e-mail so we can share with you our top stories!